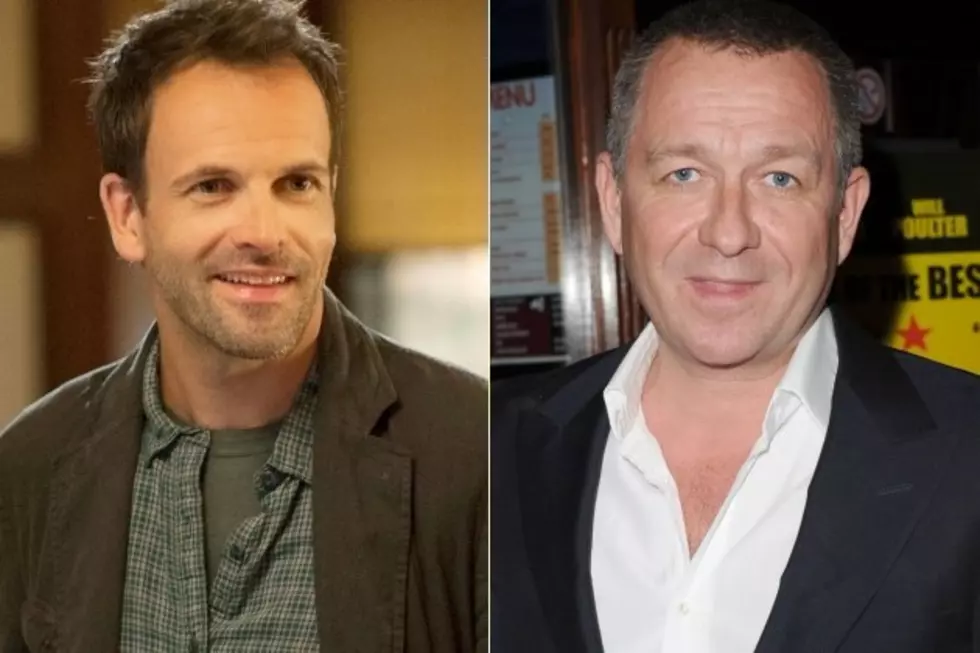 'Elementary' Season 2: Inspector Lestrade Cast with Sean Pertwee
CBS / Stuart Wilson, Getty Images
The first season of CBS' modern Sherlock Holmes adaptation 'Elementary' gave us new spins on such famed Sir Arthur Conan Doyle characters as Moriarty, Irene Adler and Sebastian Moran, apart from Sherlock and Watson themselves, so who's the latest to sign on for season 2? Joining Rhys Ifans' Mycroft Holmes, Sean Pertwee has officially signed on for the literary role of Inspector Lestrade!
Pertwee himself (son of 'Doctor Who' star Jon Pertwee) announced the news over Twitter, explaining that he'll filming scenes in both London and New York, while CBS clarifies the character will appear in the season 2 premiere this fall. The same episodes will feature the introduction of iconic location 221B Baker Street and Ifans' Mycroft Holmes, whose role will likely recur over the course of the season.
Pertwee becomes the latest UK actor to take the role of Sherlock's somewhat-incompetent Scotland Yard inspector, most recently portrayed by Eddie Marsan ('Ray Donovan') in the Robert Downey Jr. film series and Rupert Graves in the BBC's 'Sherlock.'
Well, what say you? Are you excited to meet more classic Sherlock Holmes characters when 'Elementary' season 2 debuts on CBS this fall? What do you think Sean Pertwee will bring to the role of Inspector Lestrade?