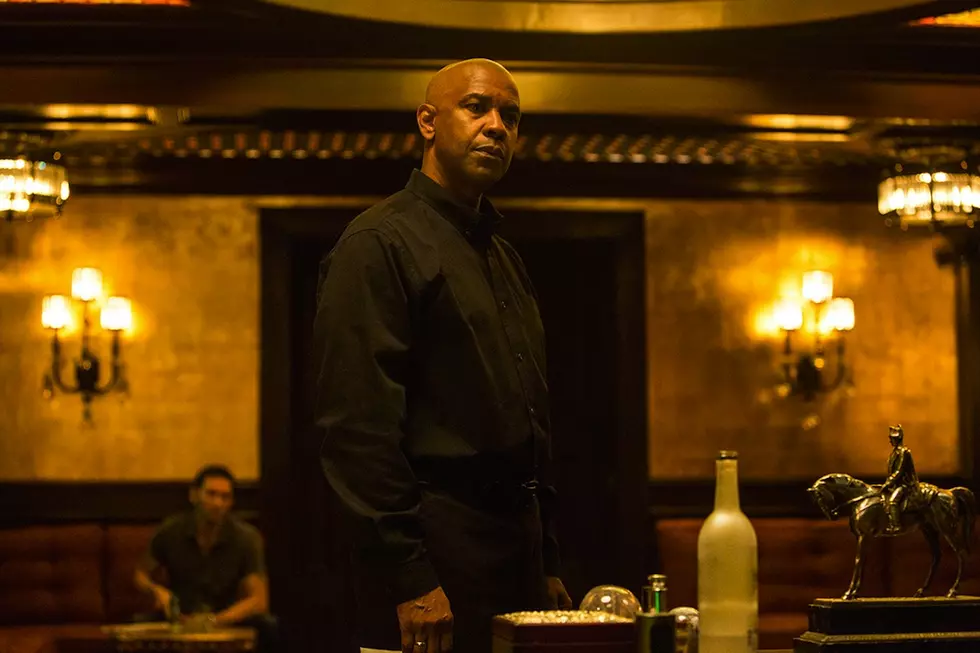 Denzel Washington Will Play 'The Equalizer' Again Next Year
Sony
I liked The Equalizer. I liked it more than The Magnificent Seven, which director Antoine Fuqua and star Denzel Washington made after The Equalizer (and is out in theaters today, read our review, plug plug plug plug plug). The Equalizer, loosely based on the TV show of the same name, was a very confident and occasionally very amusing action thriller that was fully self-aware. It's basically a perfect basic cable movie; you pop in, you watch Denzel beat a room full of guys without breaking a sweat, and then you brush your tweet and go to bed. And the ending, where it becomes Home Alone in a Home Depot (Home Depot Alone!) was tremendous.
So I embrace the news, via Collider, that plans are still in place for The Equalizer 2, with Denzel Washington back as the man voted by his high school class Most Likely to Equalize Things, and Fuqua set to return as well. According to producer Todd Black:
The script is done. We start shooting right after Labor Day, maybe right before Labor Day depending on Denzel's schedule. So Equalizer 2 will start shooting in September of next year, maybe earlier depending on another movie that we're shooting with Denzel before that. We're going to do a little bit more work and we're going to go into casting right after that for his nemesis.
Bring it on, says I. I'm way more interested in another Equalizer (a premise that is endlessly renewable, since it started as a TV series anyway) than another Magnificent Seven. And if they call it The Requalizer? I would be so very happy.