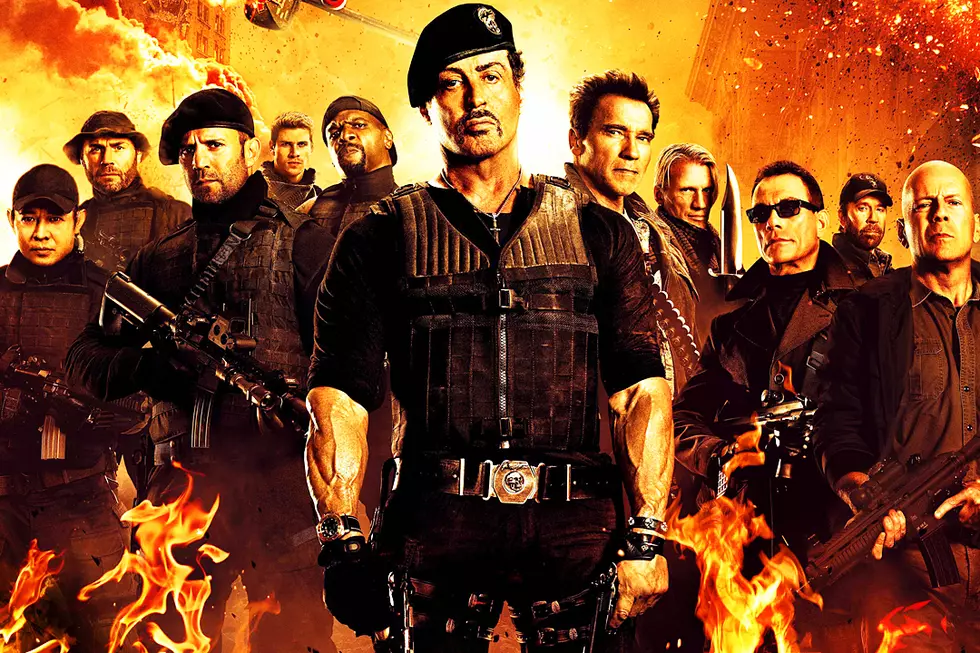 A Fourth and Final 'Expendables' Movie Is Coming in 2018
Lionsgate
The Expendables is a good time. Sylvester Stallone and his almost-over-the-hill pals unite in an explosion-filled thriller flick that sees all of our dads' favorite action heroes team up to fight crime and save the world. The two sequels were less of a fun time, each one more repetitive and earning less at the box office than the last, but it looks like the buddies will be reuniting for one last ride in 2018.
The Expendables 4 has been ping-ponging back and forth between totally happening and probably not happening for a couple years. The Expendables 3 wasn't a big hit at all domestically, but seems to have garnered enough overseas cash to justify one more round. According to The Hollywood Reporter, German distribution company Splendid Film has acquired the rights to The Expendables 4, which was expected to begin production sometime in 2015 for a release this year. Obviously, that didn't happen, and there's also no official word about Stallone being attached to the movie. He actually expressed disappointment in the third installment because of its safer PG-13 rating (down from the R rating of the first two), calling it a "horrible miscalculation" to try for a broader audience.
There was actually some buzz earlier this year about an Expendables TV show in the works that Stallone would be executive producing, but the latest word on that is it's been floating around studios waiting for someone to buy it after moving away from FOX and shopping other networks. It's been more than six months though, so there's a pretty low chance of that happening. Whether or not Stallone will come back one more time is a mystery, although the rest of the crew will probably be able to find some time in their schedules, even with Jean Claude Van Damme and Arnold Schwarzenegger now running TV shows of their own.