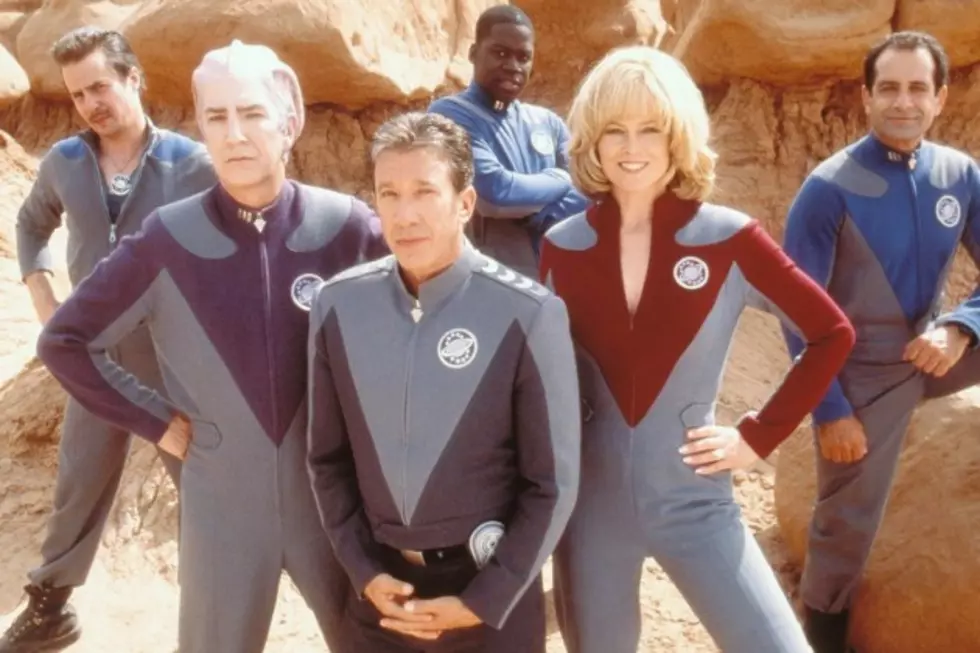 'Galaxy Quest' TV Series Makes First Contact With Amazon
Paramount
We'd heard back in April that Paramount had begun shopping a possible Galaxy Quest TV series, and now it seems the crew of the NSEA Protector has found a new home after all. The prospective series has targeted Amazon as a potential home, but would it reboot the concept, or bring back some of the original stars?
For those unfamiliar with the breakout 1999 hit, Galaxy Quest saw the cast of a Star Trek analogue drafted into an actual outer space conflict, as an alien race mistook the show's heroic exploits for actual adventures of a real-life crew. At the very least, the new series would retain original film writer Robert Gordon, along with original director Dean Parisot and executive producers Mark Johnson and Melissa Bernstein.
Well, we never gave up, nor surrendered (never having had any real interest in the first place), but what should we hope for from a Galaxy Quest TV series?