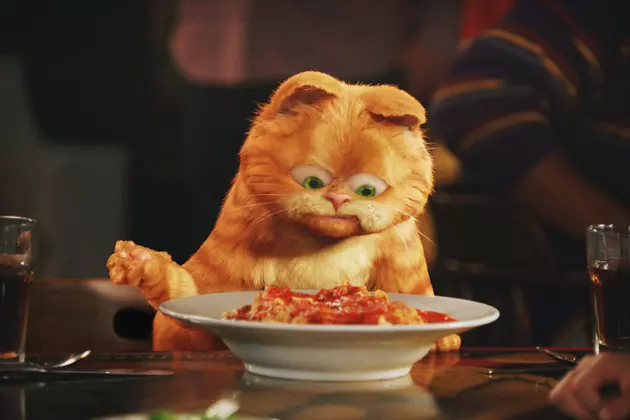 'Garfield' Is Getting a New Animated Movie, Must Be Monday
20th Century Fox
Ugh, Mondays. You know who hates Mondays? Garfield. As in the lazy, lasagna-loving talking cat from those comic strips you snatched out of your parents' newspaper every week. As in the cat that inspired not one, but two mediocre movies featuring the voice of Bill Murray. Like Mr. Murray, you've likely forgotten all about those movies, and Alcon Entertainment is probably banking on that, which is why they're developing another new Garfield movie.
But according to Variety, this one will be entirely animated — unlike the two previous films, which blended live-action with cartoonish CG animals. It seems a bit counterintuitive to announce plans for a new Garfield movie on a Monday, the unholiest of days according to the fat orange tabby himself.
Serving as executive producer on the animated project, Garfield creator Jim Davis explains why we're getting another film based on his comic strip:
I've been so impressed with the quality of animation and storytelling coming out of Hollywood of late. I can't wait to get into production with the terrific team Alcon has assembled.
As of now, it's unclear exactly who is on Garfield's movie-making team, but Davis is right: things have improved in the family-friendly, animated storytelling arena since 2004, when the first Garfield movie hit theaters.
Garfield originally debuted in 1978, and centers on the titular feline, his owner Jon Arbuckle, and an endearingly dim-witted dog named Odie. Alcon plans to launch a new fully-animated franchise based on the character, so why don't you guys just wake me up when that cute kitten Nermal gets the standalone treatment he deserves.