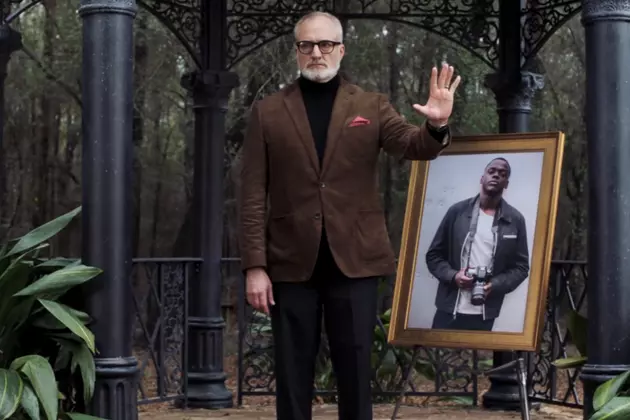 'Get Out' Beats 'The Blair Witch Project' as Highest-Grossing Directorial Debut From an Original Script
Universal Pictures
Distinction is all relative. Sure, maybe Jordan Peele's blockbuster horror film Get Out isn't the highest-grossing movie of the year. And maybe it's not the highest-grossing horror movie of all time. And maybe it's not the highest-grossing directorial debut ever, or the highest-grossing February release ever, or the highest-grossing film from a black director. But gosh darnit, Get Out is too widely liked to pass through a theatrical run without setting some kind of record, so the showbiz bookkeepers of the internet did some research and found a title that they could rightly pin on Peele's project.
Congratulations then are in order for Peele, the new holder of the record for highest-grossing movie from a first-time director working from an original script. Other distinctions we can safely heap upon Peele include "highest-grossing film in which Allison Williams brandishes a hunting rifle," "highest-grossing film to feature the song 'Run Rabbit Run' by Flanagan and Allen," and "highest-grossing Boondocks-meets-Black Mirror crossover episode."
Forbes notes that the previous owner of this hotly contested honor was The Blair Witch Project, which whipped up a hefty $140 million during its 1999 run. (Get Out currently holds a handsome $156 million domestic take.) That film has now been supplanted by another horror picture with a fresh, chilling vision, and even though that's surely something to proud of, there's something faintly dubious about the specificity of this record. It's like declaring a school the Harvard of the South — America has a Harvard, and setting specific parameters in which something can claim supremacy kind of robs that same supremacy of its meaning. But don't let me rain on the creepy brain-swapping parade.