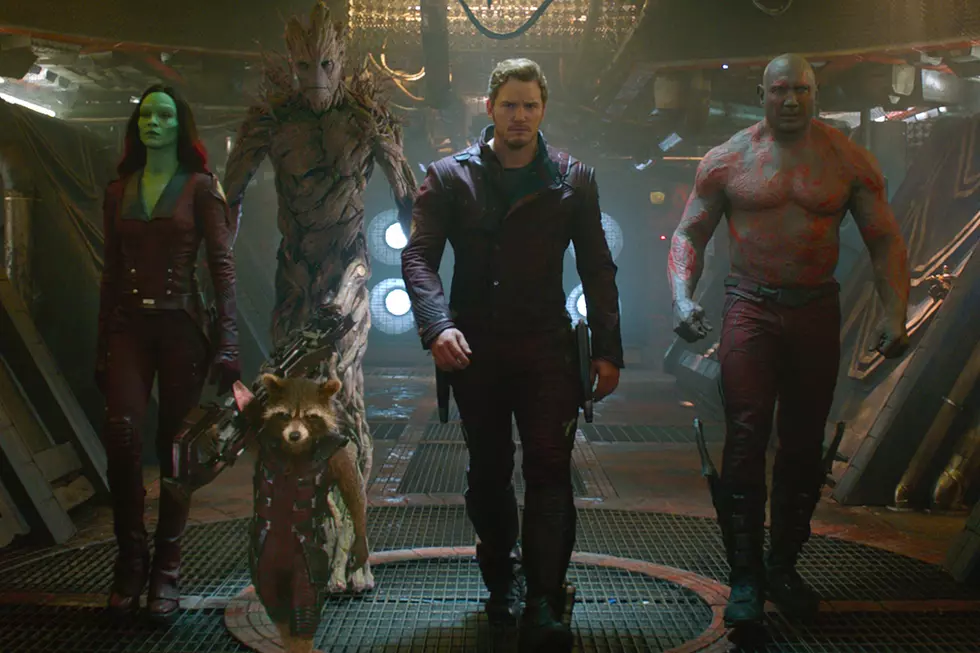 Rocket and the Guardians Need Your Help in Disneyland's 'Mission: Breakout' Video
Marvel
Now that Guardians of the Galaxy Vol. 2 has finally hit theaters, Disneyland is firing up the marketing campaign for their Tower of Terror revamp Mission: Breakout! The ride enlists resort attendees on a mission to help the Guardians of the Galaxy escape the Collector's stronghold, and uses music cues from some of the greatest Awesome Mix hits.
The new promotional video is not part of the footage from the actual ride, according to /Film, but it's a good succinct primer on what to expect. Rocket appears to hijack a commercial for the park in order to relay his message: the other Guardians are in trouble, and it's our job to help them escape the Collector's clutches.
The ride will feature six different experiences to choose from, all scored to a selection of Peter Quill's Awesome Mix songs, from Steppenwolf's "Born to Be Wild" to the Jackson 5's "I Want You Back" to Pat Benatar's "Hit Me With Your Best Shot." Another cool detail: While you wait in the queue, you can check out over 2,200 props from movies, comics, and TV shows that'll be on display in the Collector's fortress. Disneyland's Mission: Breakout! opens to the public on May 27. Guardians of the Galaxy Vol. 2 is currently in theaters.