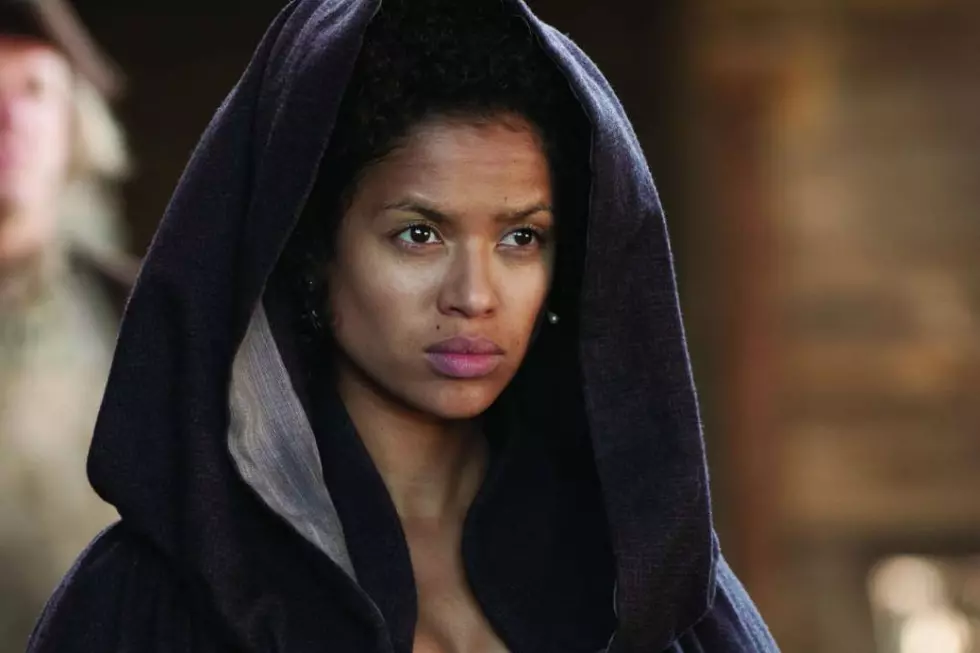 Gugu Mbatha-Raw and Chris Pine Join the Fantastic Cast of Ava DuVernay's 'A Wrinkle in Time'
Fox Searchlight Pictures
In a pretty inspired move, back when the idea for a Wrinkle in Time movie was still a whisper on the wind, director Ava DuVernay decided to give her adaptation the kind of multicultural cast that is unfortunately all but unheard of in a fantasy movie. The Murry family, whom Madeleine L'Engle's Wrinkle book series follows, will be a mixed-race family in the film, with a white father and a black mother. They recently cast the protagonist, Meg, and now it's been announced that her mother will be played by Beyond the Lights and Black Mirror star Gugu Mbatha-Raw, and Chris Pine has also joined the project in an as-yet undisclosed role.
According to The Hollywood Reporter, Mbatha-Raw will join A-listers Oprah Winfrey, Mindy Kaling, and Reese Witherspoon, and young actress Storm Reid (12 Years a Slave) in the adaptation. Meg Murry (Reid), with the help of three mysterious celestial beings Mrs. Which (Winfrey), Mrs. Whatsit (Witherspoon), and Mrs. Who (Kaling), travels through space and time to find her lost scientist father, who has been gone from her family for years. Her mother, also a scientist, has cared for her and her three brothers all this time, never giving up hope that her husband will one day be found.
The Wrap has also gotten the scoop on who could be playing Meg's father. An insider with knowledge of Wrinkle told the publication today that Chris Pine has joined the film, but not which role he'd be playing. It's been reported that the film was searching for a white actor to play Meg's father, so we could possibly put two and two together and say that Pine will be playing planet-hopping Mr. Murry. The film is still searching for actors to play Meg's three brothers, who will also be mixed-race, and Meg's friend Calvin, who will be non-white in the film.
A Wrinkle in Time currently has a script penned by Frozen writer and co-director Jennifer Lee. THR also reports that the film will begin shooting in Atlanta later this fall. There aren't many roles left to fill, and DuVernay and Disney have all the time they need, as A Wrinkle in Time is currently scheduled for an April 16, 2018 release date.