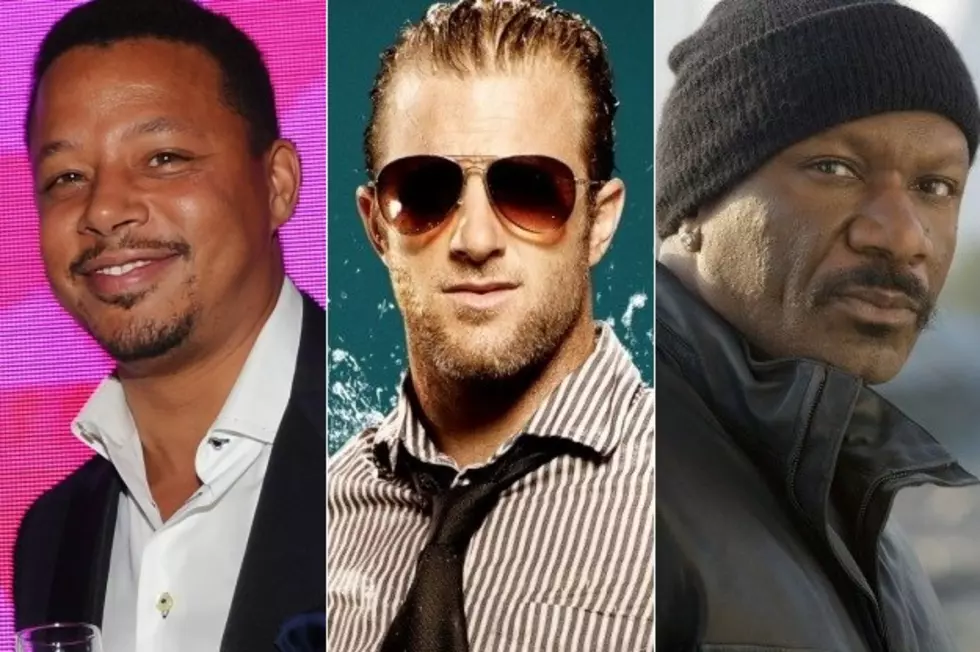 Did 'Hawaii Five-0′ Replace Ving Rhames With Terrence Howard?
Take this information with a grain of salt, but unless we're mistaken Terrence Howard may have gotten himself a little karmic payback for his 'Iron Man' exit, 'Hawaii Five-0' style.  Earlier it was reported that Ving Rhames would appear in a flashback-heavy episode of the tropical CBS procedural but now another report has emerged placing Terrence Howard in the same episode, with nary a mention of Rhames.  Is a switcheroo afoot, or does the episode have that much star power?
Entertainment Weekly is reporting exclusively that Academy Award-nominated actor Terrence Howard will appear in an upcoming October episode of CBS crime drama 'Hawaii Five-0.'  Rather than appearing on the island itself however, Howard's role will take place in flashback, as Danno (Scott Caan) remembers his time as a New Jersey police officer.  The characters are said not to have gotten along.
Now, if something seems a bit strange about that announcement, it should.  Earlier, TVLine ran a report claiming that actor Ving Rhames would appear in an episode described in exactly the same manner, taking place in Danno's flashback.  Entertainment Weekly's report fails to mention Rhames, though it does point out other 'Hawaii Five-0' season 3 guest stars Christine Lahti as McGarrett's mother Doris and Ed Asner reprising his role as smuggler August March.
Is it possible that Rhames was replaced in the role, much as Howard himself was once replaced by Don Cheadle for 'Iron Man 2?'  Are there multiple episodes flashing back to Danno's past, or are we missing something?  Is the episode, which also includes the Kardashian klan's Kendall Jenner, simply that star-packed?  The third season of 'Hawaii Five-0' premieres on September 24, so hopefully we'll have some clarification by then.
What say you?  Are you excited to see Terrence Howard on the small screen for 'Hawaii Five-0' season 3?  What are you most looking forward to about the new season?  Give us your take on all this in the comments below!