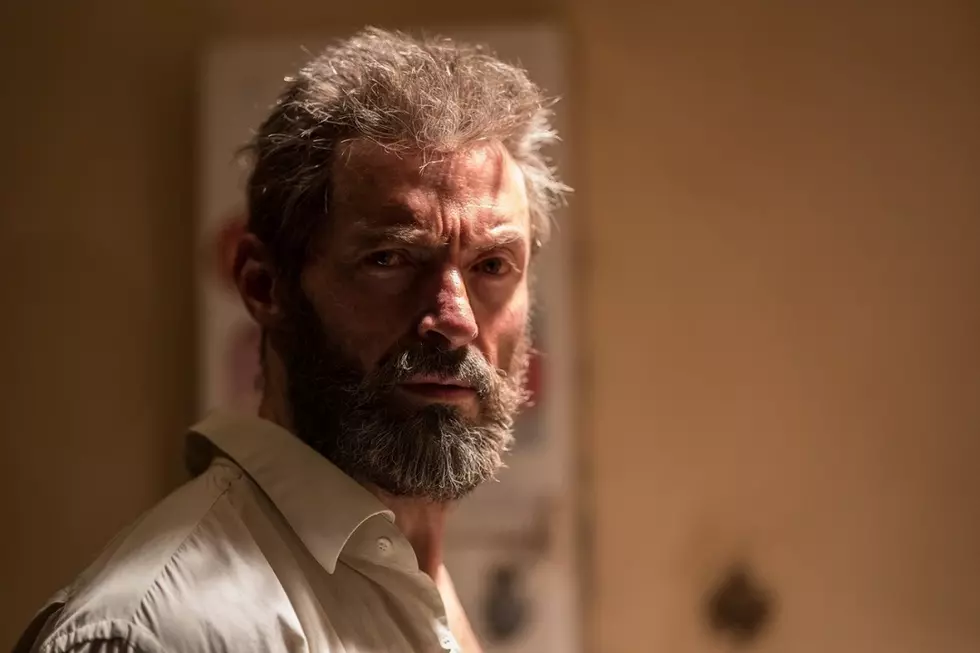 Hugh Jackman in Talks to Star in Michael Mann's 'Ferrari' Biopic, Can Finally Eat Carbs
20th Century Fox
Now that Hugh Jackman has hung up his adamantium claws, the Logan actor is setting his sights on another project, and one that might finally allow him to eat some carbs. After eating nothing but air and grass for 17 years to stay buff as Wolverine (just kidding, he probably ate chicken and broccoli or something slightly more appetizing), Jackman is now in talks to play Enzio Ferrari in Michael Mann's upcoming biopic.
As you might recall, Christian Bale was previously tapped to portray the race car driver in the film. The Dark Knight actor had to drop out due to "health concerns" over gaining weight for the role, which is good news for anyone who didn't want to see poor Bale suffer through another crazy diet. According to Deadline, Jackman is in talks to star as the middle-aged sports car driver opposite Noomi Rapace. Though the report notes Rapace is in talks to play Linda, described as Ferrari's "estranged wife," this might actually mean Ferrari's mistress Lina Lardi (his wife's name was Laura Garello).
The project, which has long been in development, will have a script by Mann based on the book Enzo Ferrari: The Man, the Cars, the Races by Brock Yates. The film will be set in 1957, which Deadline describes as "a year where passion, failure, success and death and life all collided." We can only guess it will chart the affair between Enzo and Lina, the death of his son in 1956, and his rivalry with Maserati.
Don't expect to see Jackman behind the wheel of a car (or a bowl of pasta) for a while though. Production isn't expected to kick off until next summer. Until then, go watch Jackman shred people to pieces in Logan. Already did? Well, go see it again!