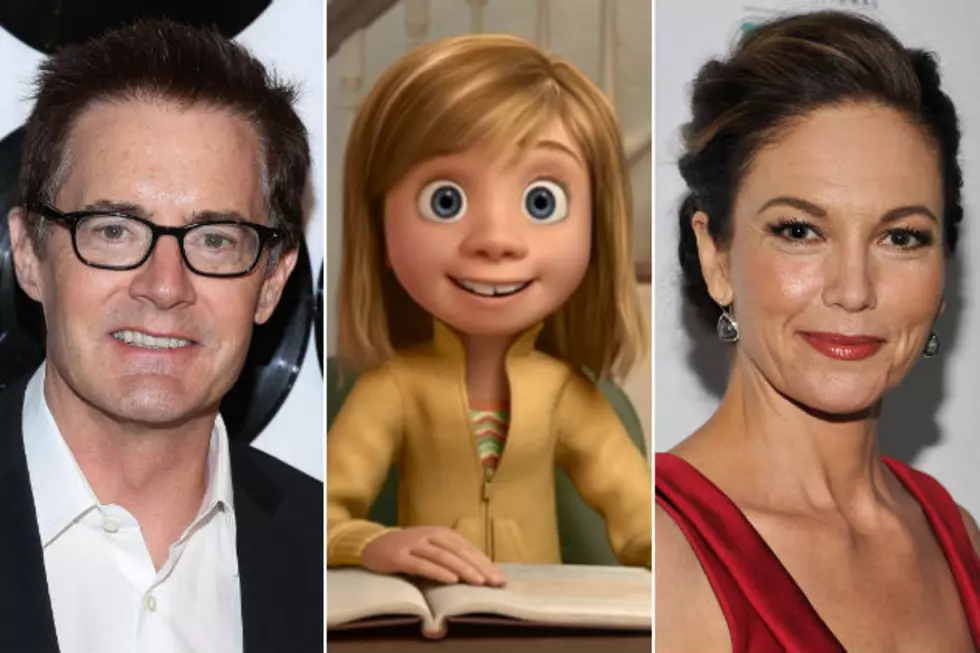 'Inside Out' Will Also Go Inside the Minds of the Parents, Voiced by Kyle MacLachlan and Diane Lane
Getty Images/Pixar
Here's a new fictional couple for all of us to joyously 'ship: Kyle MacLachlan and Diane Lane have just joined the voice cast of Disney and Pixar's 'Inside Out.' The pair will voice the parents of 11 year-old Riley in the upcoming animated film, making us all wish that Kyle MacLachlan and Diane Lane were our parents in real life. Not only that, but as an added bonus, the film will apparently venture inside the minds of Riley's parents, giving us a glimpse at their emotional journey as they cope with their daughter's own growing pains.
Pixar has announced that Lane and MacLachlan have joined the cast, lending their voices as the parents of Riley, an 11 year-old girl who is emotionally struggling after her family moves to San Francisco and she has to cope with her new environment, which includes attending a new school and trying to make new friends. The film takes us inside the mind of Riley and all of her vivid emotions: Joy (Amy Poehler), Fear (Bill Hader), Sadness (Phyllis Smith), Anger (Lewis Black), and Disgust (Mindy Kaling).
But according to a new interview with Pete Docter in USA Today, Riley's parents will also play an important part in the film:
These parents are realizing that their kid is changing. That's difficult. But it is a part of life … These guys are the pillars on both sides. They are pivotal parts, knowing how joyful this kid Riley used to be and the young woman she's changing into.
We'll also go inside the minds of Riley's parents—Docter explains that while Riley's own emotions are more comedic, her parents' emotions are "rooted in reality and very truthful." The interview describes the father's mind as a "missile defense site," where all of his emotions have mustaches. Mom's emotions wear the same red glasses as their human counterpart, and "engage in civil discussion à la 'The View.'"
We were already looking forward to 'Inside Out,' and these latest details just reinforce our excitement for this seemingly charming and insightful film, which hits theaters on June 19, 2015.