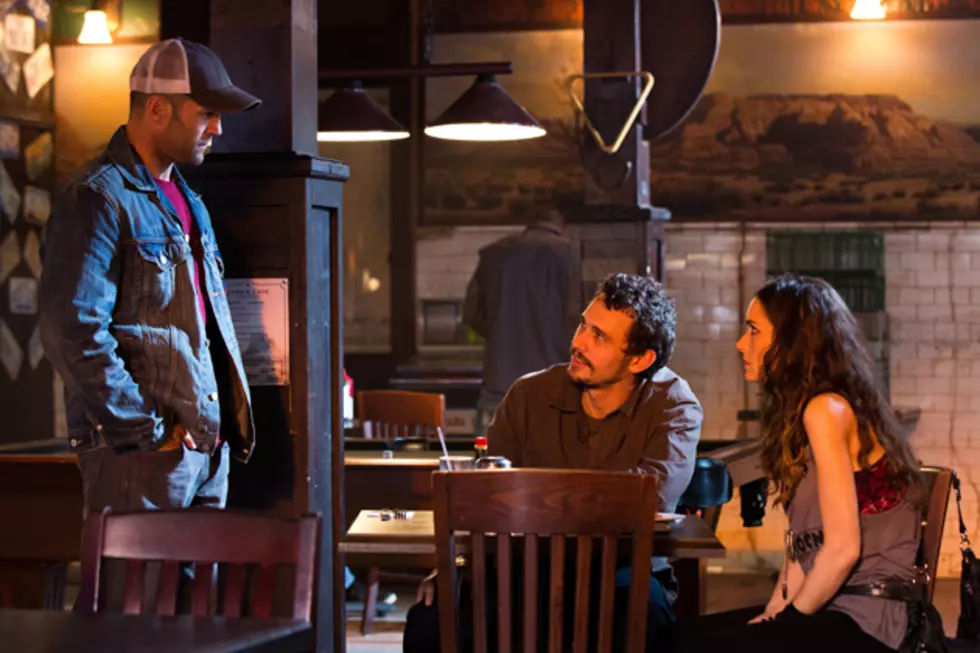 First Look: James Franco and Jason Statham Are In an Action Movie, 'Homefront'
Open Road Films
You just can't hold James Franco down, despite roasting him on stage for Comedy Central. The 'This Is the End' star has a new project coming up, and we're not talking about another ball-buster comedy or even some indie flick where he plays James Dean, William S. Burroughs or something. No, this is an action movie with Jason Statham.
USA Today premiered the first look at 'Homefront,' which features the 'Expendables 2' and 'Parker' star as "former Drug Enforcement Administration agent Phil Broker who is trying to leave his violent life behind him." While attempting to live off the grid with his daughter in Louisiana, he soon gets involved with the local crime faction, including Winoa Ryder as a former biker chick and the leader of said criminal organization, Gator. Yep, that's James Franco.
According to Statham, Franco comes off as psychologically menacing in 'Homefront' and praised the 'Spring Breakers' star for his "ability to bring out the quirkiness and eerie side to this character." Continued director Gary Fleder, "He's a really scary guy without being horribly violent ... Even the sheriff doesn't want to mess with him."
Sylvester Stallone helped adapt the screenplay from the Chuck Logan novel of the same name and produced 'Homefront,' in which he was originally attached to direct and star. The film also stars Kate Bosworth, Rachelle Lefevre and Izabela Vidovic, and opens November 27. For more behind-the-scenes facts about the film, click over to USA Today.