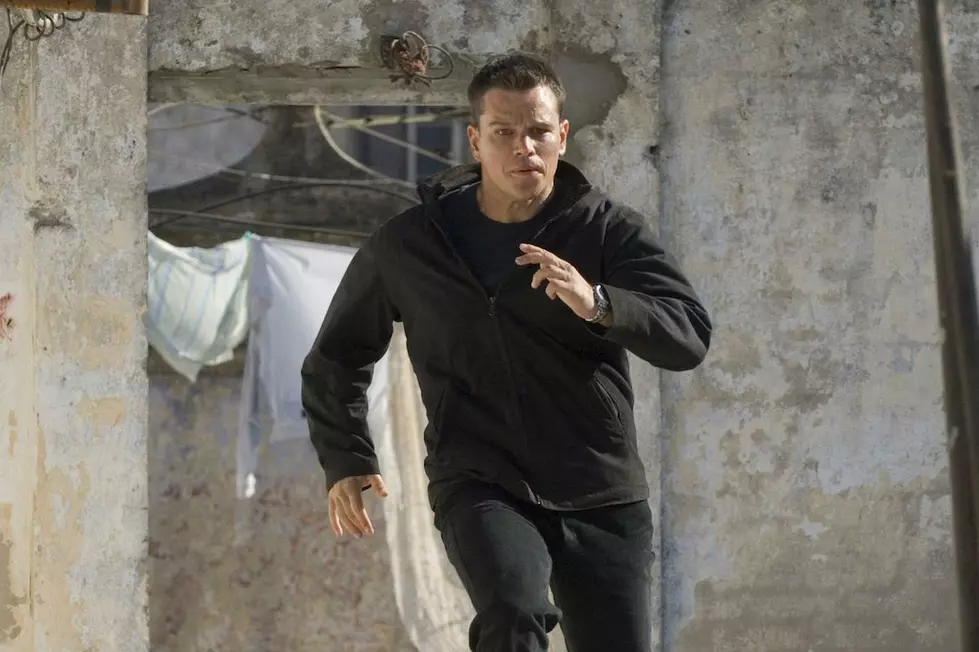 'Jason Bourne' Producer Down for More Sequels, If You'd Be Into That
Universal
Jason Bourne, the latest installment in the popular Bourne Identity series of espionage films, approaches its home video release next week on December 6. That film, released this past summer, raked in a grand total of $415.2 million at the global box office.
In what must surely be related news, longtime Bourne producer Frank Marshall has stated that he's definitely open to the prospect of a sixth film starring the white-knuckle secret agent, and even more beyond that. Marshall recently sat down for an interview with Yahoo! Movies UK about the impending Blu-ray release, wherein he dropped several promising hints as to the future of the franchise:
Obviously [Damon and Greengrass are] very pleased with how the movie turned out. It's really about the story, just like on this one, everyone said 'if you come to us with a good story, we'll think about it.'

So right now, we're taking a pause and then we're going to dive back in and try to find a story. We did leave it wide open at the end of the movie to continue on in Bourne's world so we'll see what we can come up with.
Marshall also made it clear that he had no plans to pursue any sequels to The Bourne Legacy, the quasi-sequel that Jeremy Renner headlined in 2012. But he was adamant that Matt Damon, currently 46 years of age, could continue to kick bad guys in the stomach well into his golden years. The producer conceded that Damon's "not always going to be the Jason Bourne that he was 15 years ago," but restated that "there are a lot of other things he could be doing in that world, so I think that's what's going to be exciting for us to try and explore."