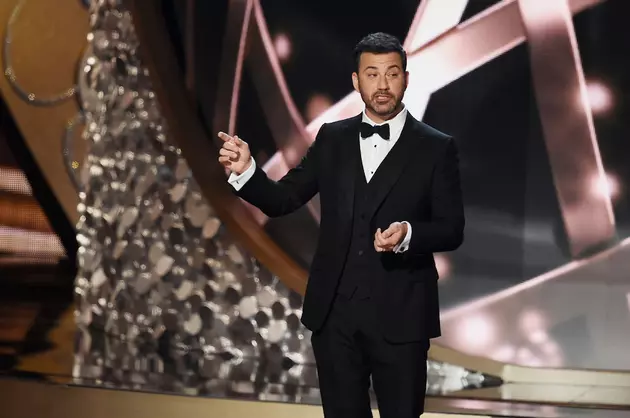 Jimmy Kimmel Will Host the 2017 Academy Awards
Kevin Winter, Getty Images
Not long after setting Mike DeLuca and Jennifer Todd as showrunners, the Academy of Motion Pictures Arts and Sciences has officially selected the host of the 2017 Oscars telecast. Drumroll please…oh, forget it, you saw the headline. It's Jimmy Kimmel, comedian, host of Jimmy Kimmel Live! and, most importantly, the guy who brought you celebrities reading mean tweets about themselves for your entertainment.
Per Variety, Kimmel has been officially selected as the host of the 89th annual Academy Awards, set to air on February 26, 2017 — on ABC, which also just so happens to be the home of Kimmel's late night talk show. It probably goes without saying that the upcoming Academy Awards show will feature a Very Special Installment of Mean Tweets, right? And though it was once difficult to imagine the great Meryl Streep reading cruel internet comments about herself on live television, this was the very awards show that gave us Meryl eating pizza, courtesy of Ellen DeGeneres, so anything is possible.
This is Kimmel's first time hosting the Oscars; the talk show host's previous awards show hosting gigs include the 2012 and 2016 Emmy Awards, the 2007 ESPYs and the American Music Awards — the latter of which he's presented five times.
A couple of weeks back, the Academy tapped three-time Oscar-nominated producer Mike DeLuca (The Social Network, Moneyball) and Emmy-nominated producer Jennifer Todd (whose credits also include the upcoming Live by Night) to produce the 89th annual awards show.