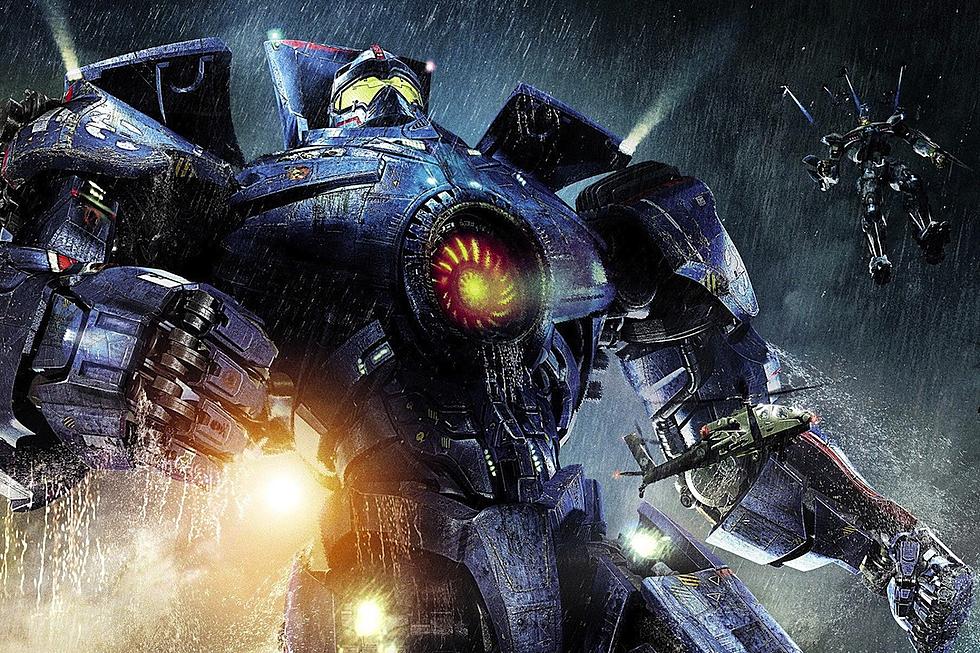 John Boyega Wears a Cool Jacket in 'Pacific Rim: Maelstrom' Set Photos
Legendary Pictures
Pacific Rim: Malestrom's title was just confirmed by John Boyega himself, and now he's filming the mecha vs. monsters sequel in Sydney, Australia on a very post-apocalyptic-looking set. Some set photos came out today of the movie's production, and Boyega is sporting a very cool jacket and an even cooler haircut.
The photos, taken by the Daily Telegraph, show Boyega, who plays the son of Idris Elba's Stacker Pentecost from the first movie, and his jacket jumping around a set that seems to be made out of rubble from some disaster (a past kaiju attack, perhaps?). He also looks like he's holding something in his hand, but it's not a gun, so maybe it's some sort of small bit of important futuristic technology.
The photos tell us too much about the plot, but they do provoke some questions. Why is the son of the head of the Pan-Pacific Defense Corps running around city ruins in a ragged jacket? Is he in disguise? Has he disowned his father to go live in the slums of kaiju-demolished cities? We know from the first movie that Sydney was attacked by a kaiju named Mutavore that broke through the coastal wall and was only stopped by Australian jaeger Striker Eureka. If Maelstrom is filming on location, Boyega's character could be running around the ruins of the Opera House.
Pacific Rim: Maelstrom also stars Scott Eastwood, Cailee Spaeny, and Jian Tian, and is scheduled to hit theaters August 4, 2017.