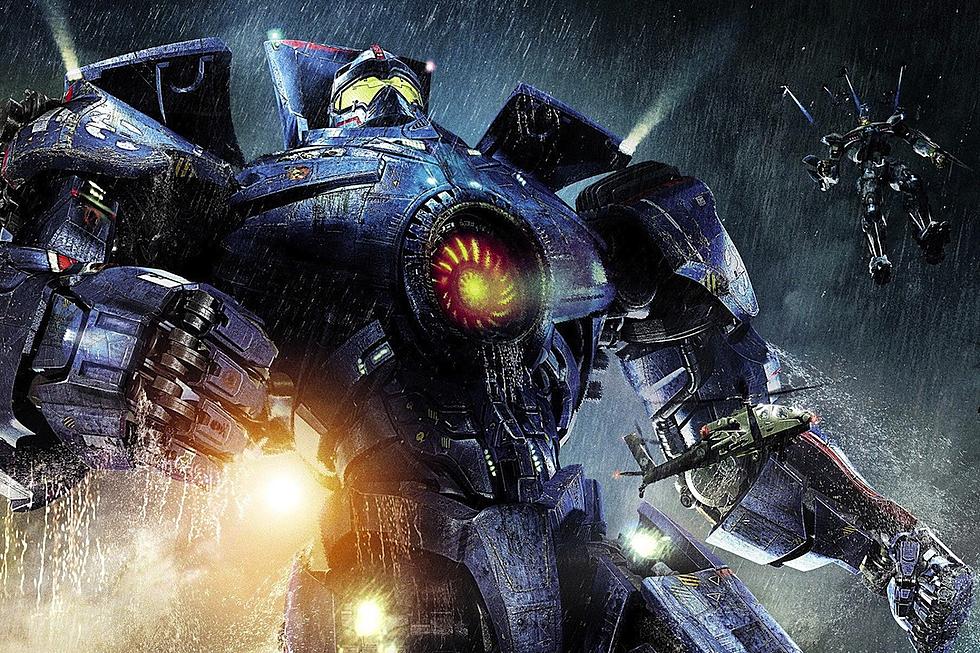 'Pacific Rim' Sequel Starts Shooting, and John Boyega Confirms That Title We Already Knew
Legendary Pictures
The Apocalypse Is Cancelled Once More. The Apocalypse, Which Before Had Been Un-Cancelled, Has Been Re-Cancelled Again. Cancelling the Apocalypse? Not So Fast. It's a credit to overseas audiences that Pacific Rim, Guillermo del Toro's technicolor homage to classic Toho monster films and giant mecha anime, is getting a sequel. The movie did just okay stateside, but was especially well-received in China, where most of the action is set (probably on purpose). For a while, the sequel looked a little precarious, but alien kaiju from underneath the sea cannot be contained, and the sequel's star John Boyega is very excited that as of today it's now officially filming.
Earlier today, Boyega posted an Instagram of his script's cover, with the caption: "First day on Pacific Rim today. Here's to a great adventure ahead." On the cover, you can clearly see that the movie's title is, indeed, Pacific Rim: Maelstrom, which had been rumored for quite some time. So long, in fact, that we've all basically accepted it as the truth, so this news doesn't come as much of a surprise. And, wow, check out that swanky embossed cover, why don't you.
We don't know much yet about the plot, other than John Boyega's character is Stacker Pentecost's (Idris Elba) son, but it's probably a safe bet to assume that it'll feature giant robots and/or giant monsters again in some capacity. The film also stars Cailee Spaeny, Jing Tian, and Scott Eastwood, who hopefully, for his sake, has a bigger role in this than he had in Suicide Squad, which I'm still not one hundred percent certain he was actually in.
Pacific Rim: Maelstrom is directed by Steven S. DeKnight and hits theaters February 23, 2018.