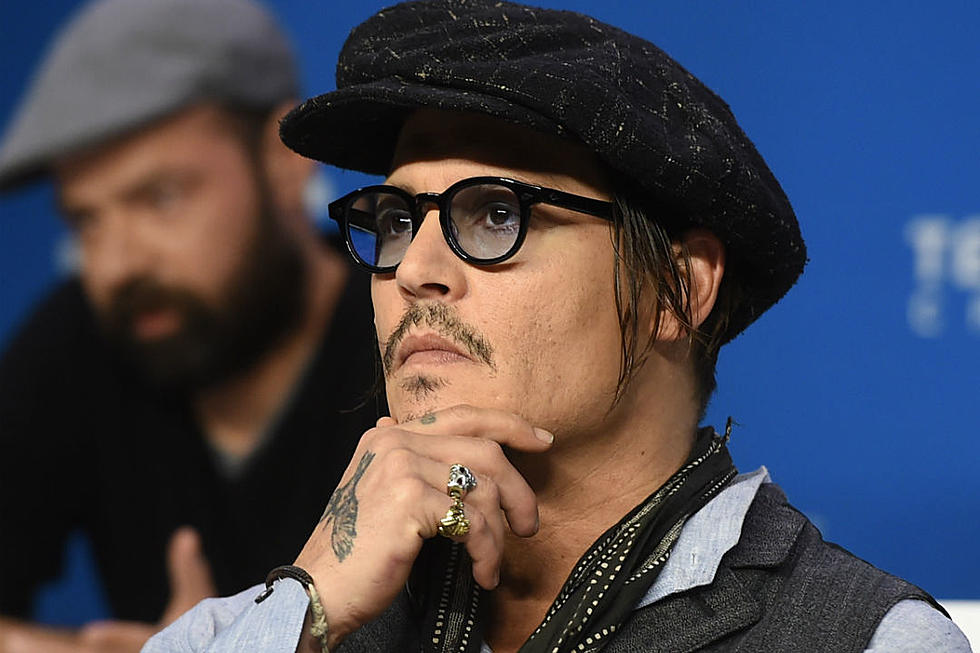 Johnny Depp Will Star in the 'Fantastic Beasts' Sequel, Has a Cameo in the First One
Jason Merritt, Getty Images
The Hollywood Reporter has learned that Depp will not only appear in this year's Harry Potter spinoff, but will also have a starring role in the next one. Details of his character are being kept under wraps, and, honestly, this next movie is going to expand so much on the Potter universe while drawing from so little source material, exactly who or what he's playing is anyone's guess. He could be a member of the U.S. council of wizards, or he could be a Muggle, or he could be one of the many beasts that are apparently so fantastic. He could be playing a merman, for all we know.
Depp's brand of weird kind of makes us wonder why he was never in the Harry Potter franchise before (wouldn't you just kill to see Captain Jack Sparrow and Professor Trelawney spouting nonsensical drivel in a room together?). True, he isn't a British actor — pretty much all of whom have appeared in a Potter film at least once —but he does know how to affect plenty of accents. He's been playing Jack Sparrow for so long, even his regular American accent has a tinge of something else in the vowel enunciation.
Everything will be revealed once Fantastic Beasts and Where to Find Them opens in theaters November 18.