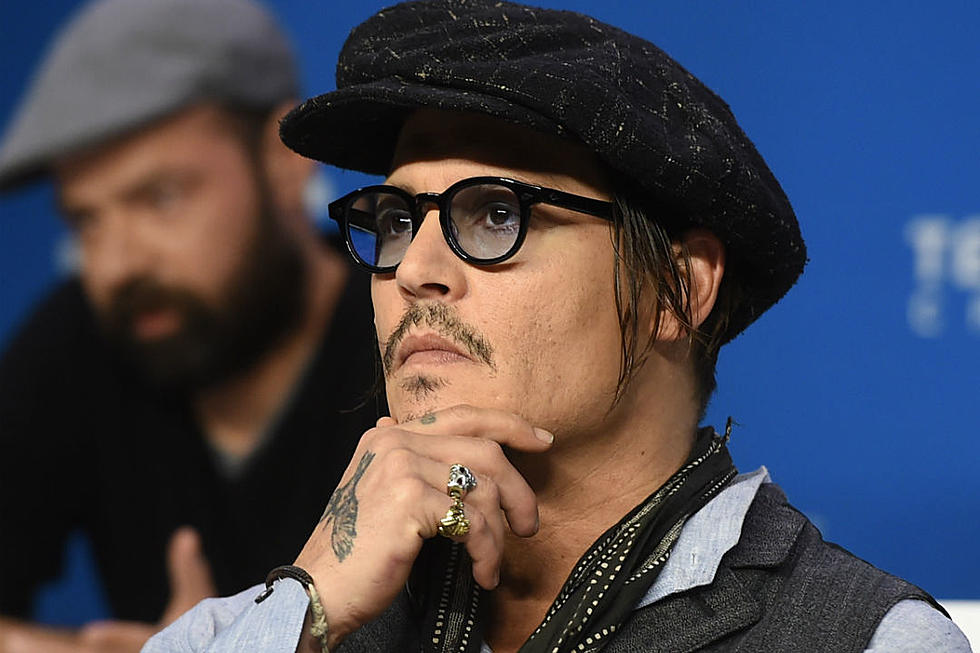 Johnny Depp Looks to Join J.C. Chandor's 'Triple Frontier'
Jason Merritt, Getty Images
Maybe the curse of the Black Pearl finally rubbed off on Jack Sparrow?
Sure, Johnny Depp's career soared after he turned Pirates of the Caribbean into a massive global franchise. But in recent years, even as the Pirates series rolled along (the fifth film, Dead Men Tell No Tales, is due next summer). Depp's career beyond the realm of piracy has sunk to the bottom of Davy Jones' locker. His last non-Pirates blockbuster was Rango in 2011. Just about everything else he's touched in the interim has flopped: Mortdecai, Black Mass, Dark Shadows, The Lone Ranger (which, shhhh don't tell anyone, was actually kinda good) and Transcendence (which, shhh don't tell anyone, was actually horrible).
At a certain point Johnny's not going to be able to put on the bandana and dreadlocks anymore, so he's going to need to find better material. And Variety has the scoop on something that at least has serious potential: A South American crime thriller called Triple Frontier. Here's how they describe the plot:
The film is set in the notorious border zone between Paraguay, Argentina and Brazil where the Iguazu and Parana rivers converge — making "la triple frontera" difficult to monitor and a haven for organized crime.
More interesting than the premise is the director currently attached. That'd be J.C. Chandor, who made the excellent Margin Call, All Is Lost, and A Most Violent Year, and is next making Deepwater Horizon, based on the real-life disaster on the oil platform of the same name. Chandor is not only a talented guy with superb taste, he's clearly got a gift for coaxing good performances out of actors; every single one of his movies has great leads. So the hope would be that Chandor could bring back the great Johnny Depp that is definitely in there, and maybe keep away the bad Johnny Depp that we see too much.
Variety says any deal is "far away" but that Depp is in "early talks" to star in the film (possibly alongside Tom Hanks, which would be a very intriguing combination). I hope this happens. Or at least Johnny gets himself back on track.