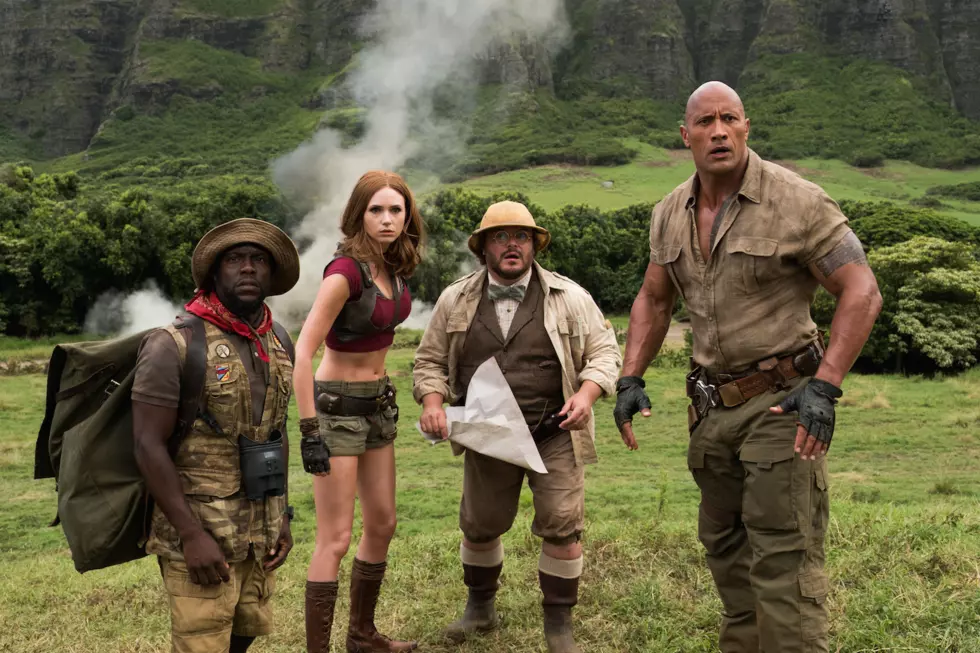 Dwayne Johnson Announces New 'Jumanji 3' Release Date
Sony
The game isn't over yet for Smolder Bravestone and the rest of the Jumanji gang. The video game avatars will return once again for another adventure, and Bravestone himself (aka The Rock) has announced a new release date for Jumanji 3.
Last we heard, the sequel to Jumanji: Welcome To the Jungle – itself a sequel/reboot to the original 1998 movie – would open Christmas 2019 opposite Star Wars: Episode IX. Sony boss Tom Rothman revealed as much back in April, which was a huge show of confidence to put a family action comedy against one one of the biggest franchises of all time. But Dwayne Johnson has now revealed a teaser for the third Jumanji film, announcing a new release date just a couple weeks earlier. Jumanji 3 will now hit theaters on December 13, 2019.
As of now, Jumanji 3 will only be facing off with an untitled Blumhouse project. The new date will likely give the adventure film a couple weeks to top the box office before Episode IX swoops in to steal away audiences.
Last year's Welcome To the Jungle was a surprise hit, making a whopping $961 million worldwide. The film opened one week after The Last Jedi, knocking the Rian Johnson film from the number one spot just two weeks later. It stayed at number one for three consecutive weeks, eventually breaking Titanic's box office record and becoming Sony's biggest domestic film ever. But as successful as Welcome to the Jungle was, it's probably smart of Sony to not go face-to-face with the final installment of the Star Wars trilogy.
Director Jake Kasdan is returning for the next film, along with stars Karen Gillan, Jack Black, and Kevin Hart. Who knows what the third Jumanji will be about, but surely it will have lots of The Rock smoldering.
Gallery – The Highest Grossing Movies of All Time: