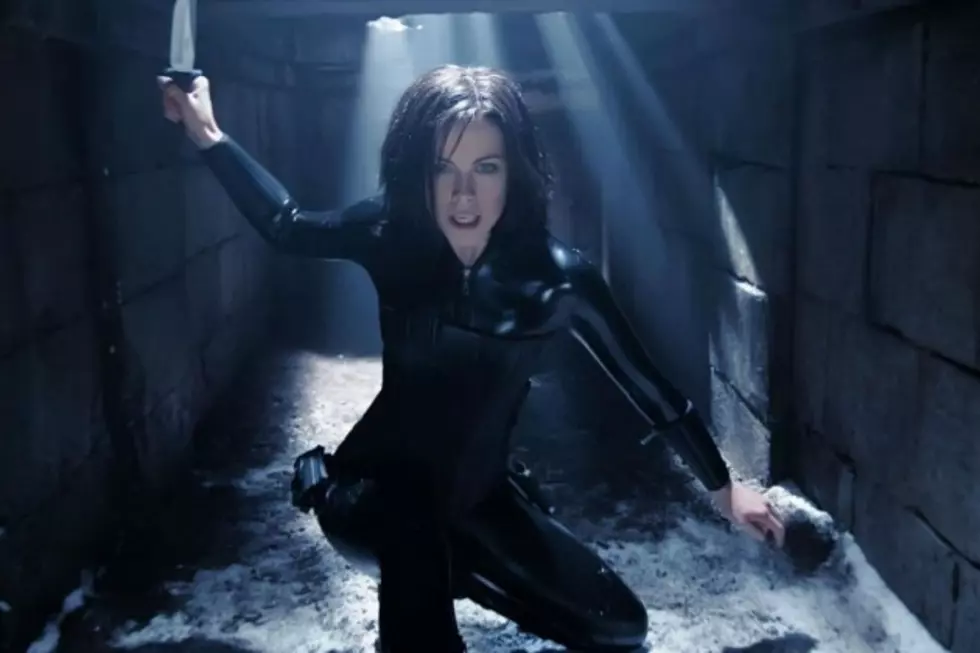 Kate Beckinsale Returning for 'Underworld 5,' As if She Wouldn't
Screen Gems
It's been a few years since Underworld: Awakening, the fourth installment in the horror-action franchise starring Kate Beckinsale as the heroic vampire Selene. While initially it was reported that she would not be returning for the fifth installment in the franchise, which stars Divergent's Theo James, it would appear that those assumptions were mistaken. Of course Kate Beckinsale is going to be in another Underworld movie. Of course.
THR reports that Beckinsale will indeed be reprising the role of Selene for Underworld 5 (which will probably be called something else, like Underworld: Evanescence or whatever). James was previously announced as the first cast member in the film, reprising his brief role as the vampire David from Awakening.
Underworld 5 also now has a director in Anna Foerster, marking the first time that a film in the franchise will be helmed by a woman, which is also good news if you love Underworld — and good news for films in general, following the ACLU's recent announcement of an investigation into gender discrimination in Hollywood, particularly as it pertains to the hiring of directors. Foerster previously worked as a DP for disaster master Roland Emmerich on White House Down and The Day After Tomorrow, so she's well-acquainted with big action sequences.
The first Underworld film was released in 2003, and centered on Selene, a fierce vampire "Death Dealer" who finds herself caught in the middle of a long-raging war between vampires and Lycans, further complicated when she falls in love with one of her natural enemies. The film spawned three sequels — Underworld: Evolution in 2006, Underworld: Rise of the Lycans in 2009, and Awakening in 2012.
Underworld 5 begins shooting this fall, and will likely arrive in theaters later next year.