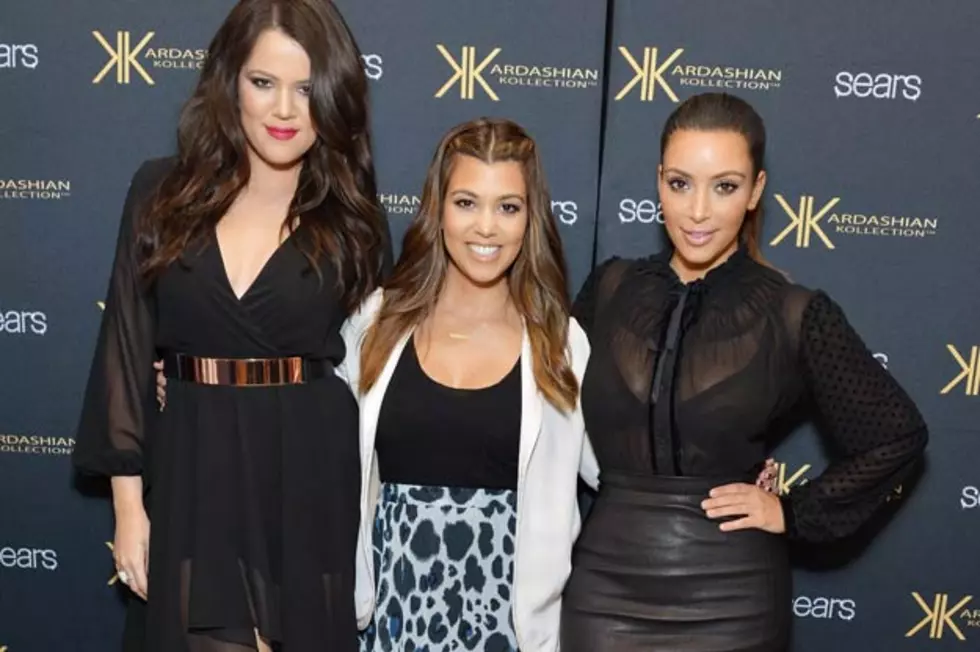 'Keeping Up With the Kardashians' Finale: 'Baby, Baby, Baby'
Fans bid an emotional farewell to three of TV's hottest reality TV stars Sunday night (Sept. 16), as the season finale of 'Keeping Up With the Kardashians' aired, and as expected, it was a baby-filled episode.
Khloe continues on with her research into why she is not ovulating like women her age should be, and prepares to take the needed steps in seeing that he body will eventually be able to produce eggs and birth a child. After having an intimate conversation with her husband, Lamar Odom, the couple stand strong as a unit as they accept whatever is in store for their future and the future of expanding their family.
Kim Kardashian also continues on with her decision to be "proactive" by freeze her eggs at 32-years-old, just as a precaution that the older she gets, the less chance she will have to get pregnant. Part of the process in having eggs frozen is a self-injection for seven days. The first day day of her shot, Kim gets a bit nervous, but has the help of her mother, Kris Jenner, to see the shot is successfully given in her stomach. After first pricking her daughter's finger with the needle, Kris does give the injection, to which Kim didn't even flinch.
Meanwhile, Kim and Khloe's sister, Kourtney, prepares for her big day of going into labor for the second time. Just days after her extravagant baby shower, Kourtney and Scott head to the hospital with their bags packed and nursery ready for baby No. 2. Before leaving their home, Kourtney's emotions run high as she cuddles with their two-year-old son, Mason, realizing that would be the last time in her life to have an only child.
After an emotional and beautiful birth, the Kardashian/Jenner/Disick family welcomed its newest member, Penelope Scotland Disick. The following morning, the proud father of two brings his oldest child into the hospital room to meet his new little sister. When Kourtney tells her son the new baby's name, Mason is quick to correct his mother, explaining her name is not Penelope, but rather "sister."
Being the caring and loving parents that they are, Kourtney and Scott welcomed their new addition to the family by being prepared to help Mason ease into sharing his parents' attention by presenting a gift to their son from Penelope. The candid scenes were a nice break away from the sometimes prepared dialog of the show, giving nothing but reality of life in the Kardashians' world at its best.
The producers of 'Keeping Up With the Kardashians' had their own little treat in store for the viewers Sunday night. Following the last scene of the finale, a teaser aired for 'Kourtney and Kim Take Miami,' which is set to premiere in January 2013. The girls head back to the "Sunshine State" where they plan to relocate and revamp their Miami DASH store.
Stay tuned come January for your full recaps of what the Kardashian girls will be up to next ... our prediction? Lots of laughter, love and drama that America just can't seem to get enough of!