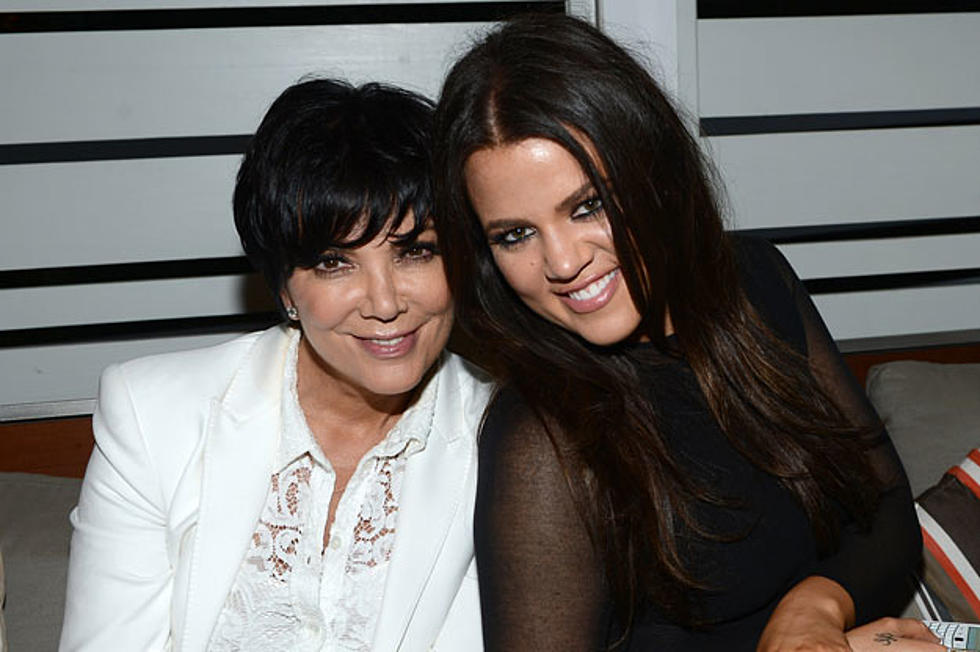 Kris Jenner Wants Her Own Talk Show With Khloe? — Hide Your Kids, Hide Your Wife!
Getty Images
The Kardashians are taking over television... and we're not (just) referring to 'Keeping Up with the Kardashians'! While plans seem pretty locked to have Khloe Kardashian join 'The X Factor' as a co-host with Mario Lopez, we've got something else to worry about now -- the matriarch of the Kardashian clan, Kris Jenner, is looking to join the ranks of Ellen, Wendy Williams and the 'Today' show with her own daytime talk show!
First of all, doesn't she remember what a disaster her last daytime talk show appearance was? We still can't believe NBC skipped over the 9/11 moment of silence in favor of Jenner chatting about her breast implants. Regardless, Deadline reports that she's already in talks with Twentieth Television to host her own daytime talk show. There's even the possibility of testing out the show on Fox TV stations as early as next summer!
We know. How can things get any worse? Well, apparently, they can. According to Hollywood Life, who spoke with a source close to the Kardashian family, reports that Khloe Kardashian was the one who originally wanted a talk show. In true Kris Jenner style, the momma wanted a part in it and is now allegedly shopping around the idea of having a mother-daughter-hosted show. But wait, there's more. "They also want to have celebrity guests on the show starting with Kayne and Kim," says the source. "This will be part of their $40 million dollar deal with E!"
What do you think? Is this the beginning of end times or are we just being dramatic? Will you watch a Kris Jenner and/or Kris and Khloe-hosted show? Let us know in the comments!