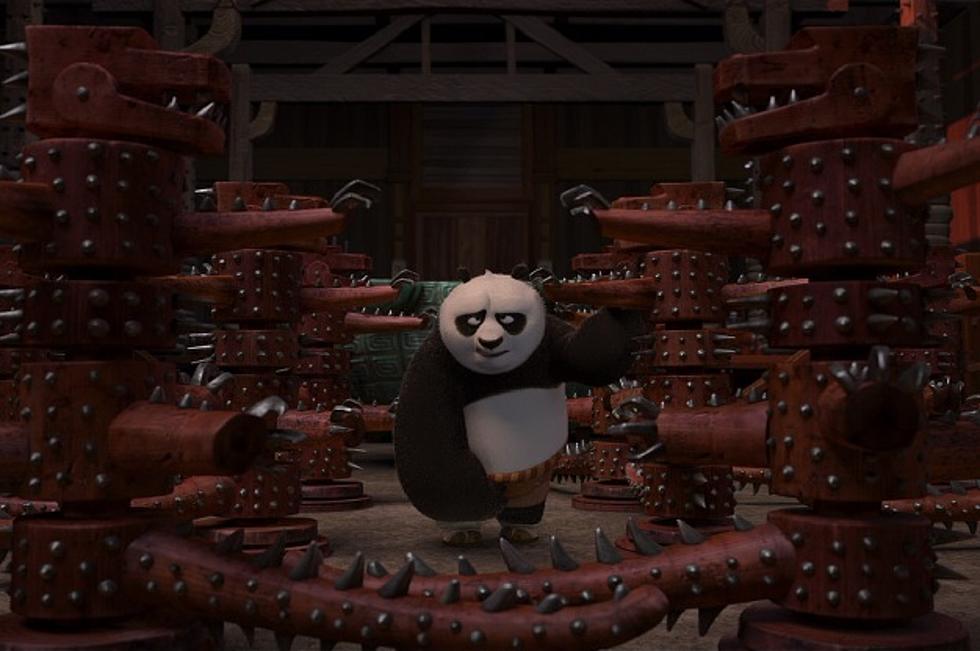 'Kung Fu Panda 3′ Is Happening
'Kung Fu Panda' sounded like a silly idea, and perhaps it was, but the first film turned out to be a surprise hit and its sequel was also successful. So it's no surprise that DreamWorks announced at Comic-Con 2012 that they're going back for a third.
The film's lead, a Panda named Po, is voiced by Jack Black, who's mentored by Dustin Hoffman's Master Shifu. At first a gross amateur, he eventually masters kung fu skills and teams up with the Furious Five (voiced by Angelina Jolie, Jackie Chan, Seth Rogen, Lucy Lui and David Cross) to fight various villains along the way. The last film cribbed a bit from 'Empire Strikes Back's cliffhanger, so they definitely set up this sequel.
And it's no surprise that they're moving forward. As Variety notes, the franchise has made $1.2 Billion dollars theatrically, with strong home video sales and likely good spin-off merchandise. DreamWorks has had a number of successes, but unlike the 'Shrek' films, the 'Kung Fu Panda' movies are actually pretty entertaining (the first film is a good deal better than its sequel, though). DreamWorks has a number of projects going right now - including a 'Madagascar' spin-off, so it seems the earliest we might see the third film is 2014.