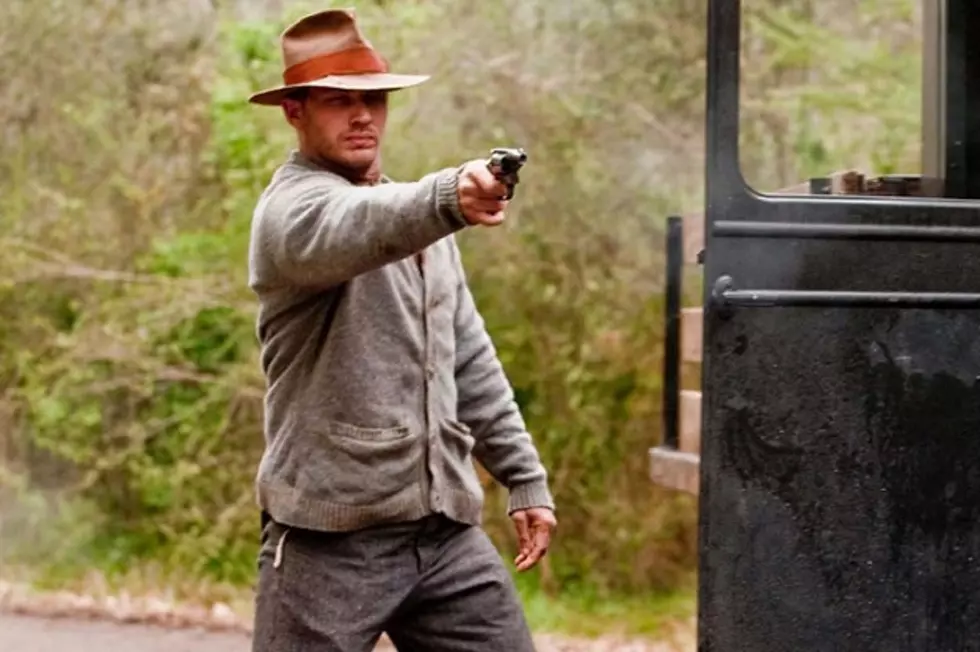 'Lawless' Trailer Comes Fully Loaded With a Weapon Infographic
"It is not the violence that sets men apart. It is the distance that he is prepared to go." Mighty strong words from the second trailer of the upcoming action/drama 'Lawless' starring Tom Hardy, Shia LaBeouf and Guy Pearce. And if the trailer doesn't convince you these guys don't mean business, then the infographic showing off their weapons will.
The second trailer for 'Lawless' is now online and it shows off footage that focuses more on the action than the drama. Which is fine with us, because we don't want to watch a bunch of love story crap when that time could be better served to shooting someone in the face.
The film hits theaters on August 29th Here's the synopsis:
The true story of the freewheelin' Bondurants brothers, bootlegging siblings taking the law into their own hands. This is the story of the rural hard-men that created the big city gangsters. Brazen and fearless, these young rebel brothers helped build the American Dream in this exuberant tale of what was to become crime's first major gold rush. The youngest brother, Jack (Shia LaBeouf), fancies himself the next Al Capone; he dreams of sharp suits, guns, girls and fast cars, no matter the cost. Ambitious and impulsive, he takes the family's small-scale moonshining operation to the big leagues, to impress the gorgeous but off-limits Amish girl, Bertha. The middle brother, Howard, is the brawling muscle - loyal but reckless - never one to turn down a taste of white lightning. And eldest brother, Forrest (Tom Hardy), reluctantly accepts the changing times with grace and grit, leading the family with strength of character and silent determination against the beginnings of corporate greed. An enigmatic and stunning Maggie comes to town with a hidden past, igniting his passion and almost saving him in the process. As the Bondurants' legend grows, so too does the danger, and it's not long before the brothers must face the consequences of their transgressions, or rewrite the myth and the law themselves.
Check out the trailer below.
If the trailer doesn't convince you, maybe this cool infographic showing off the different guns that characters use will. A Belly Gun, huh? Wonder if that's where you hold it or where you're supposed to aim?