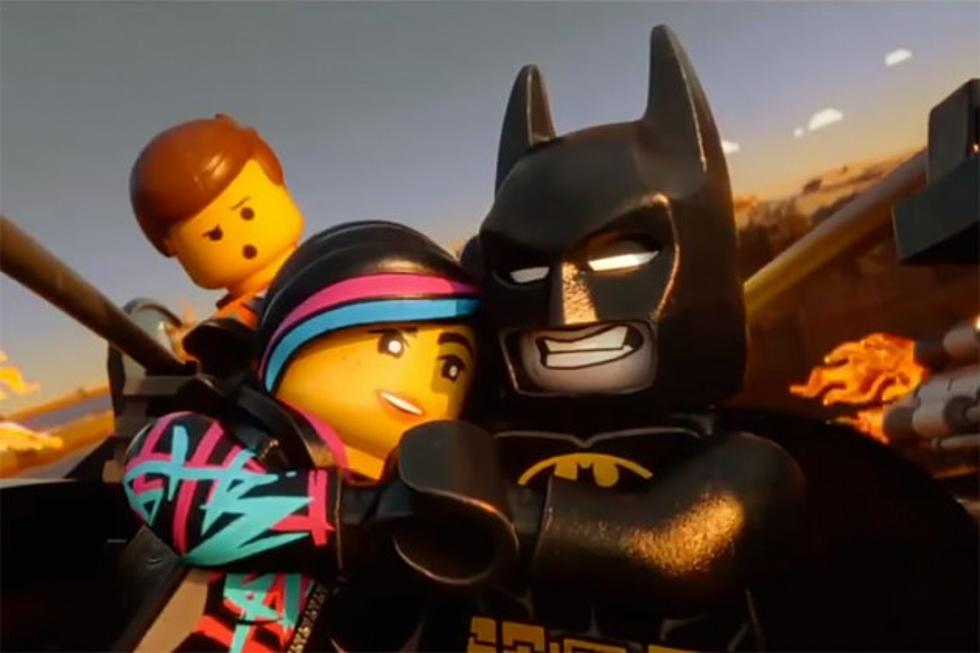 'The LEGO Movie Sequel' and 'The LEGO Batman Movie' Get Release Dates
Warner Bros.
You know the drill by now: everything is awesome because we have some LEGO movie news! Following the massive success of The LEGO Movie, Warner Bros. has been developing a slew of follow-ups in their quickly growing franchise, including a sequel and a handful of spinoffs. But when will we see the next installments in this new franchise? WB has just revealed some release dates to brighten your day.
THR reports that WB has set release dates for The LEGO Movie Sequel, as well as spinoff films The LEGO Batman Movie and Ninjago. First up, the still-officially-untitled LEGO Batman Movie will swoop into theaters on February 10, 2017, complete with plenty of darkness and lacking the appropriate amount of parents. Will Arnett will reprise his role as the gravelly voice of Batman, while other details about the project are currently unknown.
Seven months later, on September 22, Ninjago will arrive in theaters — the spinoff is based on the ninja-centric LEGO line, the Ninjago movie will be directed by Charlie Bean, who has previously worked on Cartoon Network favorites Dexter's Laboratory and Samurai Jack.
And finally, the official LEGO Movie Sequel will hit theaters on May 18, 2018, moving up a week from its originally planned release. Rob Schrab, whose directing credits include episodes of Children's Hospital and Community, will helm the sequel from a screenplay by Phil Lord, Chris Miller, Michelle Morgan and Jared Stern.
The LEGO Movie spinoff involving Jason Segel does not yet have a release date.