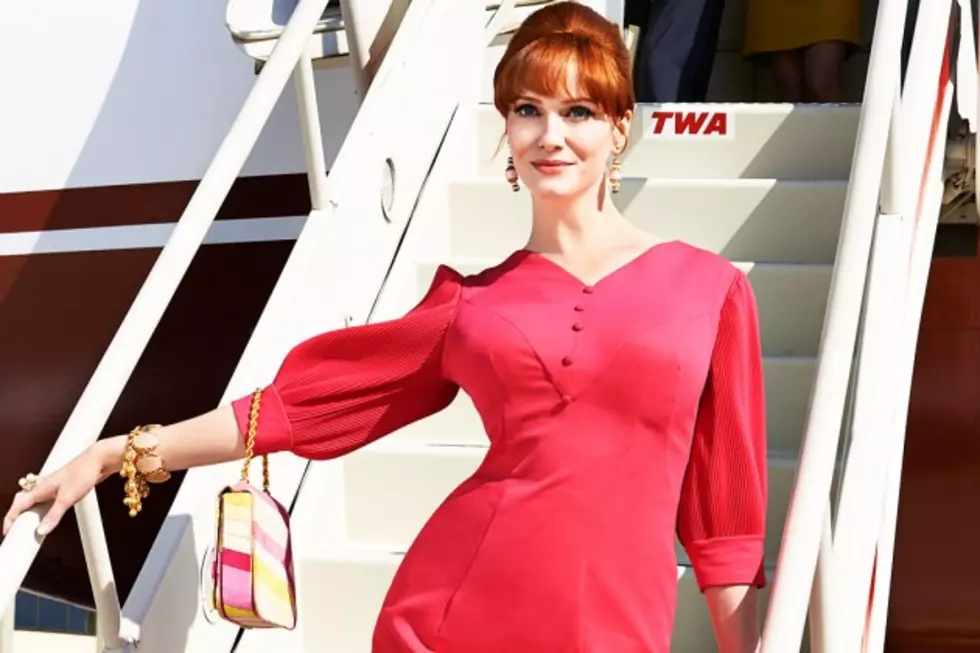 'Mad Men' Star Christina Hendricks Joins Cameron Crowe's Showtime 'Roadies'
AMC
It's been years since we've considered the cast of AMC's 'Mad Men' in the market for a new gig, but with Matthew Weiner's period drama coming to a close after seven final episodes, one of its biggest stars is headed to a new agency. Christina Hendricks has officially joined the pilot cast of 'Almost Famous' creator Cameron Crowe's Showtime 'Roadies,' trading Sterling-Cooper for something with a bit more edge.
Per Showtime's official announcement, Hendricks joins a cast that includes Luke Wilson, Imogen Poots, Rafe Spall, Peter Cambor and upcoming 'Game of Thrones' season 5 star Keisha Castle-Hughes. Oscar-winner Crowe will both write and direct the hourlong pilot (subsequent episodes would be in half-hours) for 'Roadies,' which follows a successful rock tour told through the vantage point of the crew members working behind the scenes.
Hendricks will take the role of band production manager Shelli, work partner to Luke Wilson's Bill, and described as "married to her job — and scary-good at it." In addition to J.J. Abrams executive producing, 'My So Called Life''s Winnie Holzman will also produce, while Crowe said previously of the pilot pickup:
I love that we're finally doing Roadies. J.J. and I have been talking about it for some time. We're fans of crews, those workers up on the rigging towers, or walking feverishly with eight phones on their belt. Those quietly devoted people live huge lives, they're often the real keepers of the flame. So happy to also be telling these stories with Showtime, and also with one of my very favorite writer-producers ever, Winnie Holzman. Let's get this show on the road.
We're hard-pressed to picture Jon Hamm or Elisabeth Moss taking other permanent TV gigs so soon after the close of 'Mad Men,' but what say you? Do you like Joan's new job? What make you of Christina Hendricks joining Cameron Crowe's 'Roadies' crew?