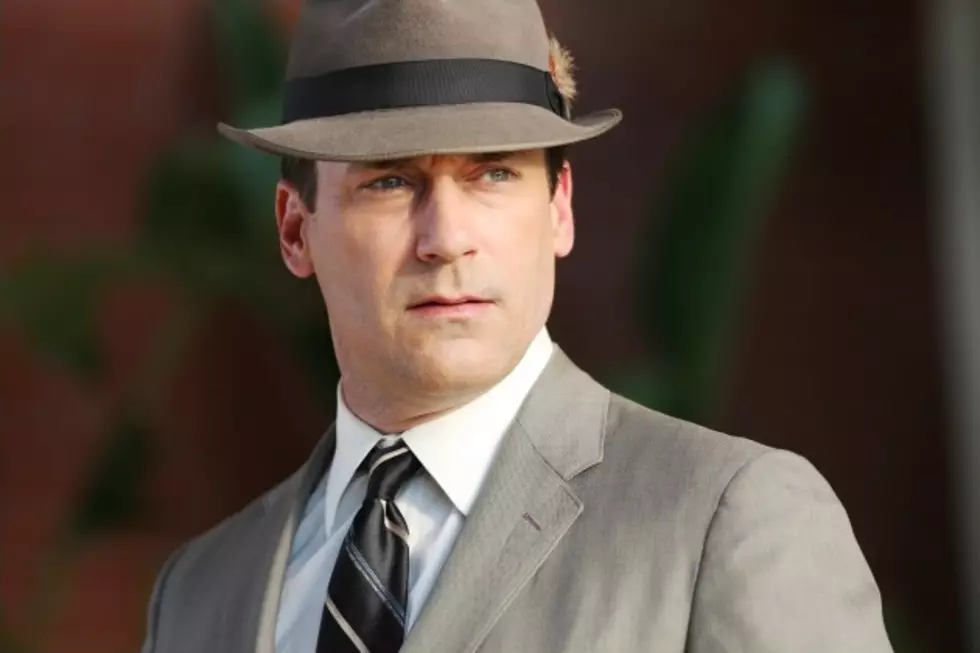 'Mad Men' Final Season Premiere Photos: Don Draper Drifts Through "Time Zones"
AMC
Colorful and vibrant though the full set of 'Mad Men' season 7 promotional photos proved, the AMC drama maintains its reputation for keeping spoilers airtight as we approach the final premiere "Time Zones" this coming Sunday. Now however, the first photos in context from the premiere have emerged, along with a synopsis for the hour, teasing new friends and business for Sterling-Cooper ahead.
The new photos from season 7 premiere "Time Zones" still don't show very much, mind you, but hats at least seem to be the order of the day as Don dons his trademark fedora, and Peggy continues exploring the fashions of the era from the Sterling-Cooper offices. The final shot sees Don smiling at dinner, but that table setting seems awfully wide for just one other person, no?
Meanwhile, here's how AMC describes Sunday season premiere "Time Zones":
Don makes a friend; Joan has drinks with a client; Roger receives a perplexing phone call; Peggy hears new work.
Sounds dignified and mysterious to us! We know at least that the titular "Time Zones" more than likely refers to the dynamic between New York and Los Angeles, specifically the new Sterling-Cooper branch established out west, and headed by Pete Campbell and Teddy Chaough. It remains to be seen who else might pop up on the gold coast, but in the meantime, check out the full set of photos from Sunday's final 'Mad Men' premiere below, and give us your predictions for the season opener "Time Zones" in the comments!