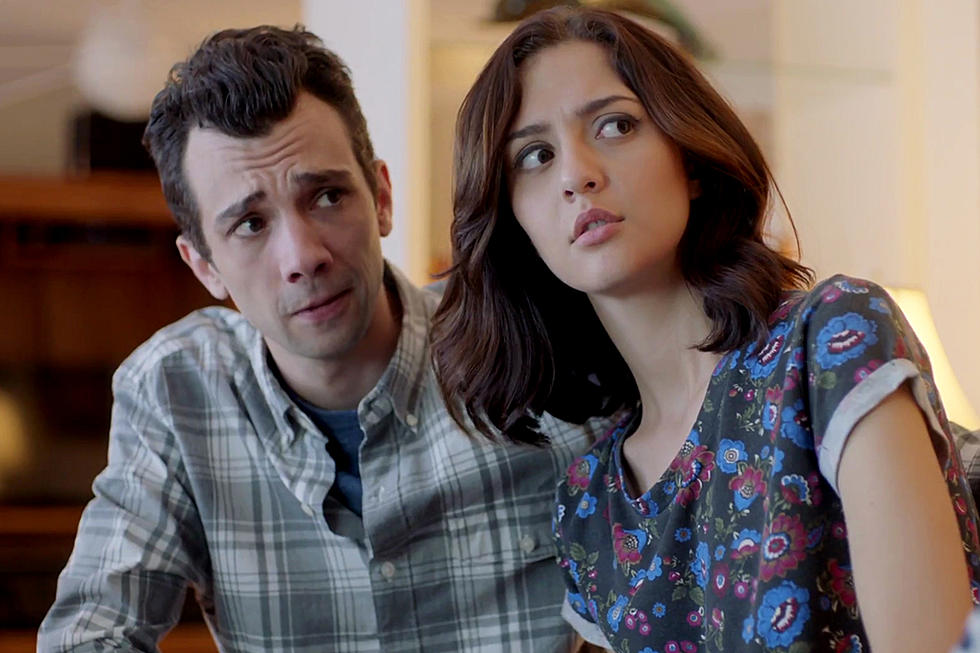 'Man Seeking Woman' Gets a Girlfriend in First Season 3 Trailer
FXX
The Always Sunny in Philadelphia gang won't be the only FXX crew coming out of retirement in early 2017, as Jay Baruchel and Eric Andre's take on Simon Rich's Man Seeking Woman will be back for Season 3 as well. See for yourself in a first trailer, as the usual pitfalls of relationships rear their heads, including woodland creatures, robots, explosions and more.
Following FXX's confirmation that Man Seeking Woman Season 3 would premiere Wednesday, January 4 in the 10:30 PM slot, the network debuted a first formal trailer. Check out the first synopsis below:
Man Seeking Woman will premiere its 3rd season on Wednesday, January 4 at 10:30 PM ET/PT on FXX. Man Seeking Woman is back with a surreal new season about the life-and-death stakes of dating. "Josh Greenberg" (Jay Baruchel) has battled a lot in his quest for love (flesh-eating monsters, homicidal aliens). But this season will see him face his toughest challenge yet: a serious, long-term relationship. Together, Josh and Lucy (Katie Findlay) will take on anniversaries, merging friend groups, ruthless drug lords, friendly forest creatures, student loans and even God himself. In order to make it, they'll have to work together and learn to live their lives as a team.
In the meantime, watch the teaser again above, and stay tuned for more on the road to January 4.