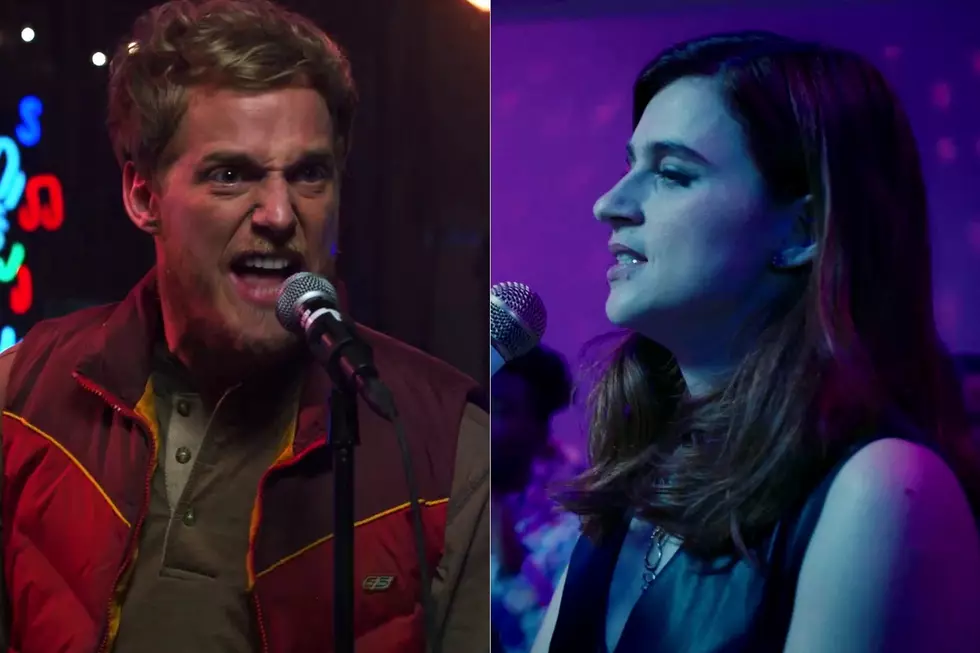 Love Is Tainted in Musical 'You're The Worst' Season 4 Trailer
FXX
If you thought Jimmy and Gretchen were insufferable together, wait until you see them apart. The former fiancées find solace in Soft Cell with a karaoke-fied first official trailer for You're The Worst Season 4.
FXX released its longest promo for the new season yet, as the star-crossed (or star-cursed) Jimmy and Gretchen wind up singing "Tainted Love" in very different karaoke settings. From the looks of things, Jimmy seems to have gotten out of Los Angeles for a while; failing to find his place as always.
After a whirlwind courtship, and a very rough post-cohabitation period of dealing with Gretchen's clinical depression, Jimmy and Gretchen were forced to learn how to manage a relationship in the face of tragedy when Jimmy's father unexpectedly died. Ultimately, drawn closer, Jimmy proposed and then suddenly disappeared when confronted with the notion that Gretchen would be his family. Now broken up, and involved with other people, both struggle to move on while constantly being pulled back toward one another.