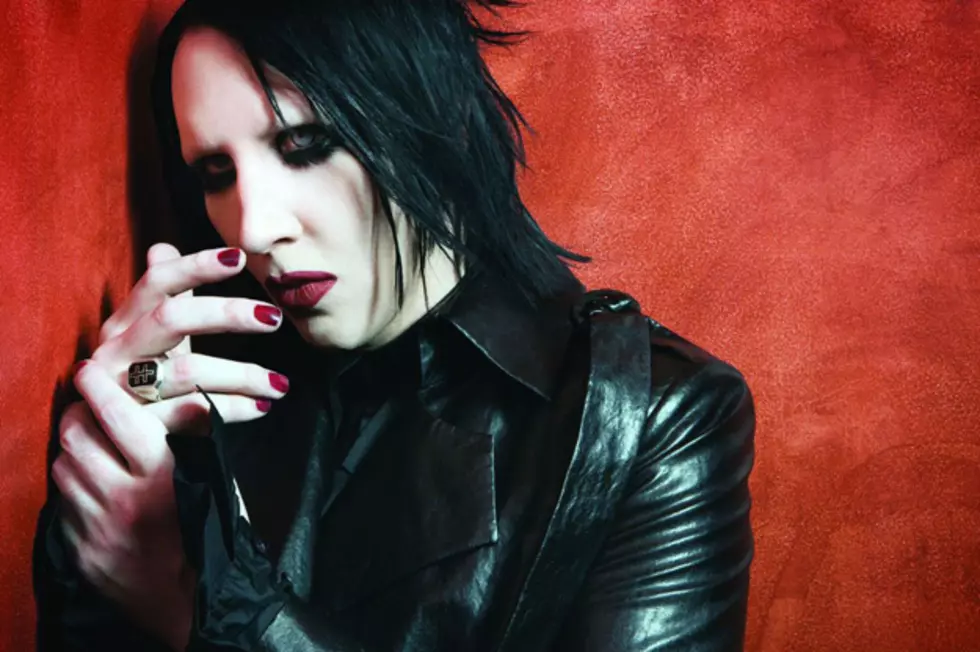 Marilyn Manson Joins The Beautiful People Of 'Californication'
Marilyn Manson, the controversial rock star who has had everything thrown at him by the press, including the kitchen sink, is branching out from his leather-clad, lipstick wearing, metal-infused rock operas to go into another medium -- acting.
Manson has been cast in the sixth series of 'Californication,' according to Vulture. For those of you hoping Manson would be playing a college professor, treasure hunter, astronaut, celebrity chef, librarian, television self-help therapist or horse jockey, you're in for a disappointment. Apparently the only role Marilyn Manson is good enough to play...is that of Marilyn Manson.
The sixth season is about Hank writing a rock opera, so wild guesses would indicate that Manson is there to lend a hand or give our womanizing hero some much needed advice. This isn't Brian Hugh Warner's -- sorry, Marilyn Manson's -- first foray into the world of acting. The rock star first appeared in David Lynch's 'Lost Highway' back in 1997, with small parts in movies like 'Jawbreaker,' and even appeared in the Michael Moore documentary 'Bowling For Columbine.'
Let's all welcome Marilyn Manson to Showtime's world of beautiful people, shall we? He knows a thing or two about them.