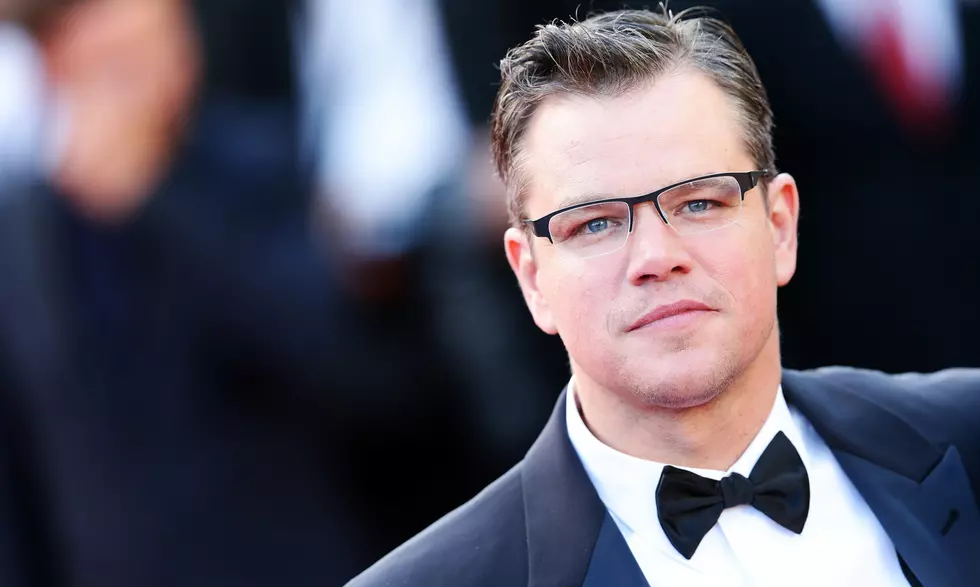 Matt Damon to Play Notorious Fake Doctor John R. Brinkley in 'Charlatan'
Vittorio Zunino Celotto/Getty Images
Hot off leading two films at the Toronto Film Festival, Downsizing and Suburbicon, Matt Damon has a new project lined up. Damon will star in Charlatan, according to Variety. The film is based on a 2008 book that tells the true story of a Kansas con man who pretended he could cure male impotence by surgically implanting goat testicles.
The book, Charlatan: America's Most Dangerous Huckster, the Man Who Pursued Him, and the Age of Flimflam, by Pope Brock, digs into the bizarre, only-in-America tale of John R. Brinkley, who bought a fake medical degree from a diploma mill in 1912 and went on to make millions during the Depression peddling absurd remedies and procedures like the aforementioned impotence cure. He was also an early pioneer in radio, which added greatly to his fortune, though he eventually got into some trouble with the Federal Radio Commission. At the end, Brinkley died broke in 1942.
Brinkley was the subject of a documentary by Penny Lane called Nuts!, which won numerous festival awards in 2016. The upcoming feature will be written by Brian Koppelman and David Levien, who wrote previous Damon vehicles Ocean's Thirteen and Rounders, and co-created Showtime's Billions. It will be the second teaming of Damon and producer Kimberly Steward, who worked together to bring Manchester by the Sea to the screen in 2016.
No director is attached yet, nor does the independent film have a release date. But judging by the rags-to-riches-to-rags Oscar-bait material, it wouldn't be surprising if Charlatan hit theaters sometime leading into award season next year.