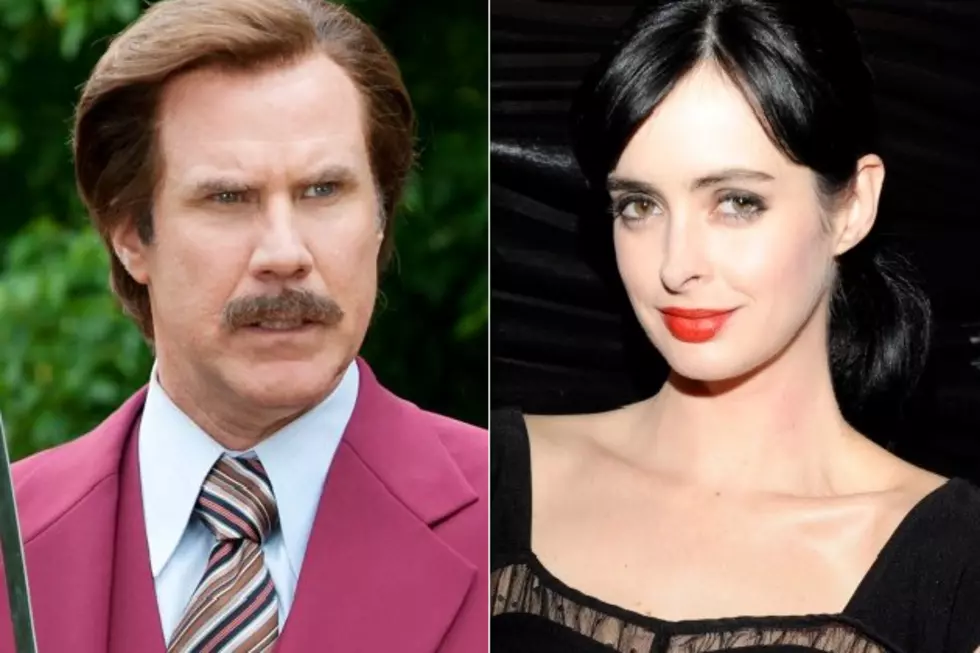 NBC Orders Will Ferrell's 'Anchorman'-Esque 'Mission Control' Series with Krysten Ritter
Paramount / Amy Graves, Getty Images
Set amid the backdrop of the 1962 space race, 'Mission Control' sees Ferrell and creative partner Adam McKay executive producing NBC's new pilot project, written by 'Always Sunny' vet David Hornsby and described as "A workplace ensemble in the tone of Anchorman that examines what happens when a strong woman butts heads with a macho astronaut in the race to land on the moon."
Here's NBC's official logline:
Dr. Mary Kendricks (Krysten Ritter, "Don't Trust the B--- in Apartment 23") is a tough but brilliant aerospace engineer, leading a team of NASA scientists at the cutting edge of space exploration. The only problem is, this is the 1960s and she's a woman. Navigating the ridiculous boys' club of astronauts and engineering nerds is no easy task, but she's up to the challenge ... until her boss brings on Tom (Tommy Dewey, "The Mindy Project") - a former hotshot test pilot and overall man's man - to co-manage her team. It doesn't help that he initially mistakes her for a secretary.

Between him, her astronaut boyfriend Cash and her offbeat all-guy team, Mary certainly has her hands full... but at the end of the day, they all want the same thing: to get a man on the moon. It might just take a woman to get him there. The cast also includes Malcolm Barrett, Jonathan Slavin and Julie Meyer.
Elsewhere, NBC has also given approval orders to the Ellen DeGeneres-produced 'One Big Happy,' staring 'Happy Endings' vet Elisha Cuthbert as a lesbian impregnated by her best friend. Lest we forget, 'Fargo' star Kate Walsh will star as the titular 'Bad Judge,' an unorthodox L.A. judge with a reputation for partying and drumming in a band. Yeesh.
Well, what do you think? Will 'Mission Control' be enough to wash the bad taste of 'Community' cancellation out of our mouths? Which of NBC's new series are you most excited about for next year?