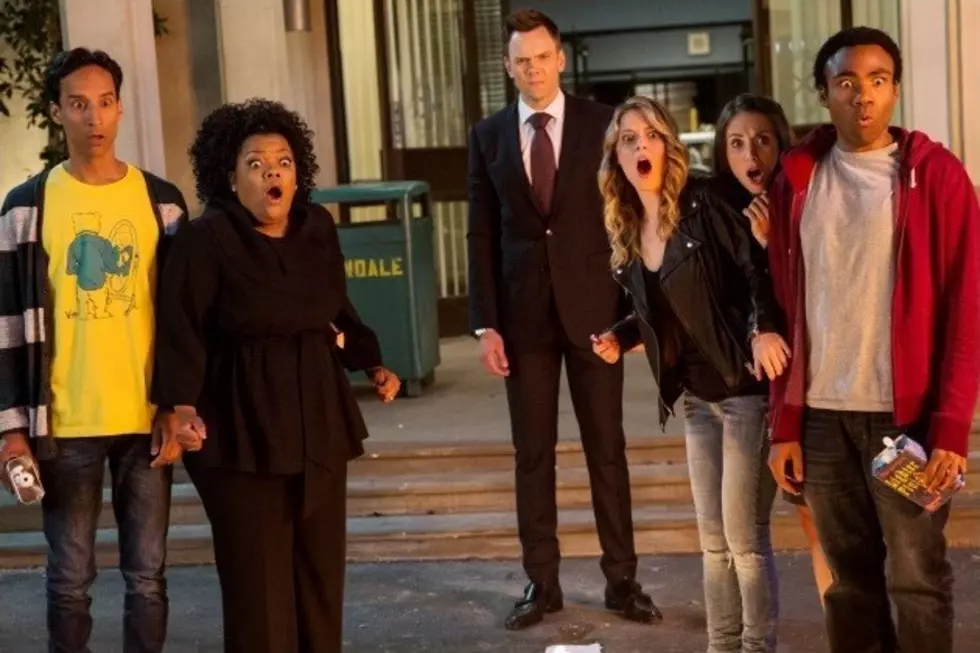 'Community' Canceled: Five Seasons and No Movie, Says NBC
NBC
Well, this feels familiar. 'Community' astonishingly gravitated closer and closer to its "Six Seasons and a Movie" mantra, particularity when season 5 saw acclaimed showrunner Dan Harmon return to the fold, but NBC has at long last called it quits. 'Community' has officially been canceled, according to the network, but will the Greendale Gang go on?
It's certainly an odd decision, considering 'Community' ranks with 'Parks and Recreation' as one of the few plausible success stories of NBC comedy in the last few years, though the fact that NBC owns 'Parks' as opposed to licensing 'Community' from Sony TV no doubt played a factor. Just the other day, we heard writer-producer Chris McKenna tweeting the ominous prospects of 'Community''s cancellation, though we've seen the Greendale Gang pull it out before.
So while we expect additional information over the next few days and weeks, we wouldn't count out 'Community' just yet. After all, Hulu or Amazon might prove hungry enough to bolster their original programming, and there's enough interest in at least some "movie" continuation (it needn't be theatrical) that we suspect 'Community' will live another day.
And hey, lest we forget, Abed was kind enough to spell out for us in season 5 finale "Basic Sandwich" that if the Greendale gang didn't end up returning for a sixth year, we can all assume that a canonical meteor strike obliterated the planet. Hooray, closure!
Sad news, but what say you? Was the writing on the wall for 'Community' season 6? Is five seasons enough for Jeff, Annie, Britta, Shirley, Abed, Troy and Pierce? Tell us what you think of the 'Community' cancellation in the comments!