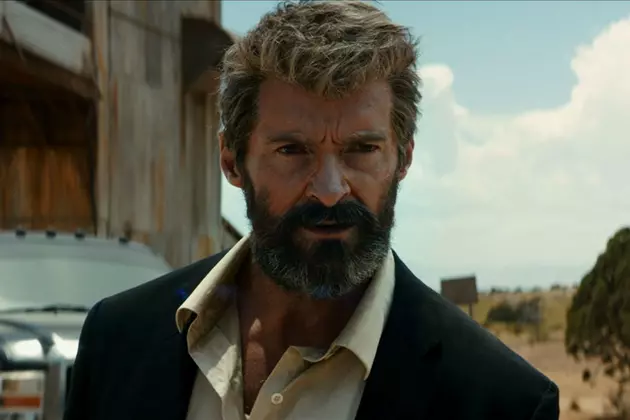 New 'Logan' Photo Reveals First Look at Richard E. Grant's Shadowy Villain
20th Century Fox
Up until now, the identity of Richard E. Grant's antagonist in Logan has been a mystery. Earlier rumors pegged the British actor as Nathaniel Essex, aka Mister Sinister, the man behind that Essex Corp. briefcase in the post-credits scene from X-Men: Apocalypse. More recently, another report suggested that Grant is actually playing a surgeon connected to Wolverine's origins and the creation of his clone, X-23. Thanks to a new photo from the upcoming Wolverine sequel, we have an answer — and our first look at Grant's shadowy villain.
The official wponx Instagram account confirmed the identity of Grant's villain in a new photo, posted this morning:
Yep, contrary to earlier reports, Grant is playing Dr. Zander Rice, a surgeon who was involved with the experiments that transformed Hugh Jackman's Logan into Wolverine. He later headed the revival of the Weapon X program, using Wolverine's DNA to create a clone — a little girl named Laura, also known as X-23.
In the film, Laura is played by newcomer Dafne Keen, who joins X-Men vet Patrick Stewart for Jackman's final bow as the beloved mutant hero. Narcos star Boyd Holbrook plays Donald Pierce, a former elite member of the Hellfire Club who forms the Reavers, a militant group of genetically-modified mutant cyborgs.
As for Mister Sinister — in their commentary track for X-Men: Apocalypse, Bryan Singer series producer / writer Simon Kinberg confirmed that we'd see the villain in Logan, but as of now, he's been mysteriously absent. Maybe Logan still has a few surprises left to reveal when it hits theaters on March 3, 2017.