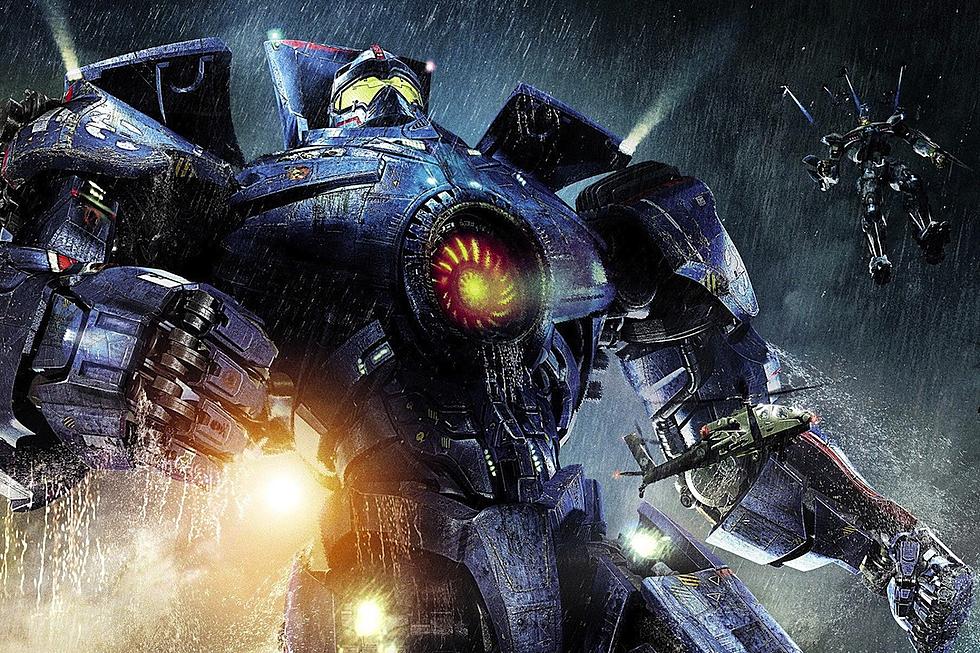 'Pacific Rim 2' Now 'Off the Table Indefinitely' at Universal
Legendary Pictures
Last we spoke to Guillermo del Toro (back in October when he was promoting Crimson Peak), he told us that, despite numerous reports, Pacific Rim 2 was "not canceled" and that they were simply in the process of submitting the script to Universal for budgetary approval. It turns out del Toro may have just been delaying the inevitable as, even after going through the script with the studio, Universal has officially taken a Pacific Rim 2 "off the table."
The news comes via The Hollywood Reporter, who note that del Toro and Universal attempted to develop Pacific Rim 2 together, but it became clear the project wasn't going to work (was it the subpar performance of Crimson Peak?), and the studio put the kibosh on the film indefinitely. That has freed up del Toro to move on to new projects, specifically a remake of Fantastic Voyage at 20th Century Fox.
That film would team up del Toro with James Cameron who is producing the project via his Lightstorm production company. (Del Toro and Cameron previously attempted to team up on At the Mountains of Madness at Universal, before budgetary concerns spiked that project for good.) This movie will also reteam del Toro with writer David Goyer who previously worked together on Blade 2.
Before you completely give up hope on Pacific Rim 2, Legendary Pictures, the production company that funded the original film, may be in the process of being acquired by a Chinese conglomerate. Important because Pacific Rim made more money in China than in any other territory, domestic or international. Should they decide to push a stack of yuan over to Guillermo del Toro to satiate the Chinese audience, it's possible it could eventually, possibly, maybe happen one day.