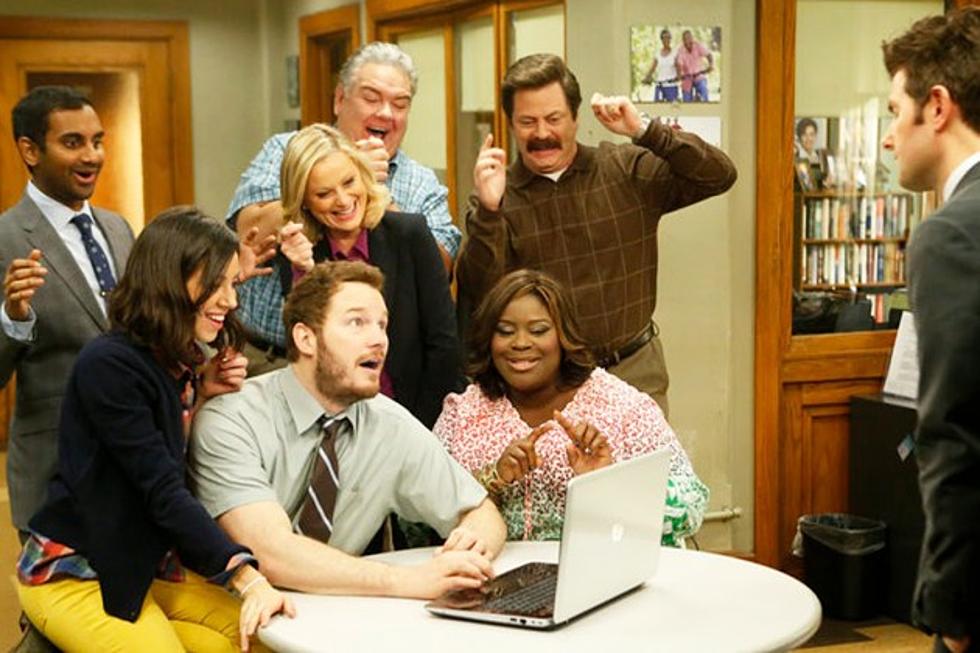 'Parks and Recreation's Final Season Gifts Us One Last Gag Reel
NBC
Parks and Recreation may have said goodbye to Pawnee for good, but the final season lives on by the full DVD release. And while we'll never let Leslie Knope or the Parks department crew go, the final season's full gag reel and special featurette is a good way to relive our favorite farewell.
Via UPROXX (you'll want to jump to around 15:40 for the gag reel itself, though the whole video is eminently watchable), the final season's blooper reel perfectly encapsulates the unending chemistry of the cast, particularly between current media darling Chris Pratt and Nick Offerman. Outside of the gags, there's also the famed Parks and Recreation commercials (some from the Johnny Karate hour) and plenty of behind the scenes goodbyes.
The final season is already available on DVD, so check out the full gag reel (or the entire video if you're feeling sadistically nostalgic) above, and wonder when our next great Parks and Recreation will come along.