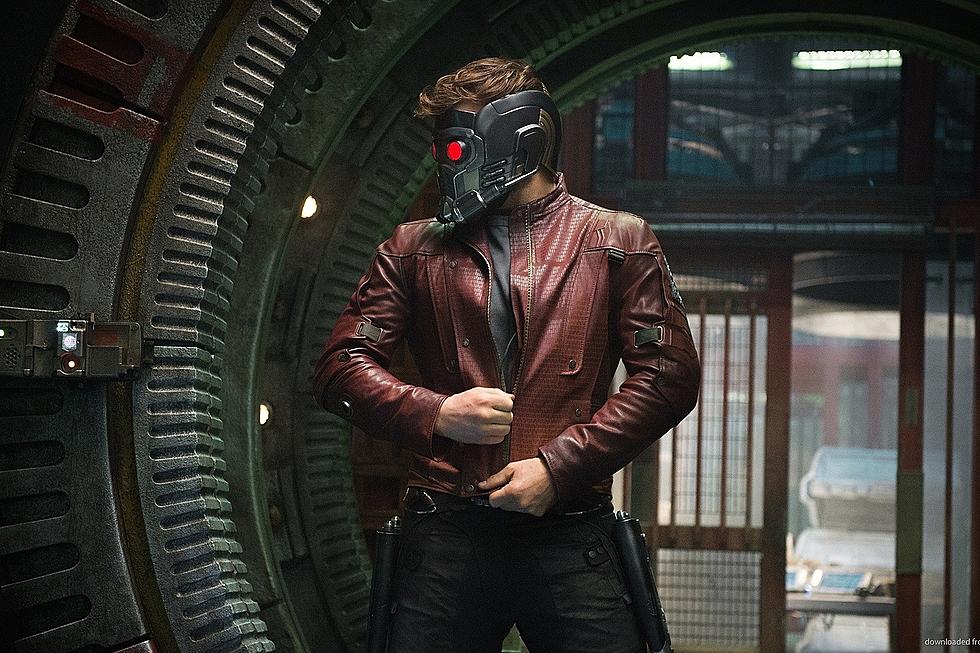 Chris Pratt Is Open to Playing Star-Lord Again
Marvel
Guardians of the Galaxy Vol. 3 is supposedly the final film featuring the Guardians — or at least this configuration of the Guardians. And several members of the franchise's cast, including Dave Bautista and Zoe Saldana, have publicly said they are ready to retire from active duty protecting the galaxy (along with the rest of the Marvel Cinematic Universe).
Chris Pratt, on the other hand, says he's definitely open to the possibility of playing Star-Lord again. (Isn't it funny how the guy who doesn't have to get hours of makeup put on his face and body every single day of the shoot is more keen to play his character again, while the ones that did need to endure endless makeup are like yeah I'm all set with this? Weird!)
In an interview with Total Film, Pratt said...
It would be strange to continue Peter's story without James [Gunn, who is leaving Marvel to run DC] ... He's done such a masterful job in the first three films. We really found the voice of Peter Quill together and without him, obviously, I would never have had this opportunity. He writes it, he directs it, he dreams up the music, it's his imagination on screen. So, to continue to tell the story, it would really be important to honor what he's done in the first three films and to honor what the fans have grown to love about the character and not simply do it because people might show up to pay for it.
READ MORE: Our Guardians of the Galaxy Vol. 3 Review
Pratt added that he wouldn't want to be "cynical" about playing Star-Lord again but "maybe down the road if something makes sense I would do it but it would really have to check a lot of the right boxes."
In other words, get ready for Star Lord and the Guardians of the Galaxy Vol. 4 or something like that in MCU Phase Seven or Eight or Nine. Who knows; if enough time passes, maybe James Gunn will be available to come back and direct it. In the meantime, Guardians of the Galaxy Vol. 3 opens in theaters on Friday, with early screenings on Thursday night. (Oh and if you think this is a spoiler for Guardians Vol. 3 just remember: Scarlett Johansson only made a Black Widow movie after her character was already dead.)
The Correct Viewing Order of Marvel Movies
Here's the MCU movies you need to watch — and the best order to view them in.