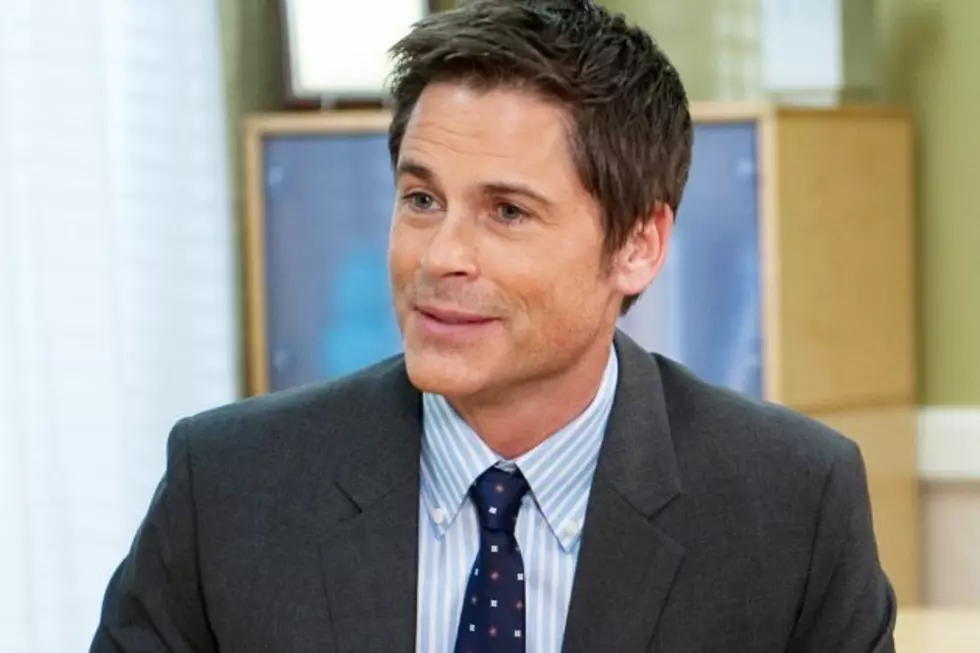 'Parks and Recreation's Rob Lowe Serves Up NBC Tennis Sitcom 'The Pro'
NBC
NBC's 'Parks and Recreation' may count among its permanent losses this year Rashida Jones and Rob Lowe, but Lowe at least doesn't seem to be going very far. NBC has already given a pilot commitment to 'The Pro,' a new tennis-themed comedy for the former Chris Traeger, but will it prove as literally hilarious as its predecessor?
Deadline broke the news of Lowe's quick NBC return, adding that Lowe will both star and produce 'The Pro,' with comedy vets Pete Huyck and Alex Gregory to both write the script and serve as showrunners, with Todd Holland on board to direct. The comedy arises as part of Lowe's ongoing development deal with NBC, put together in the wake of his 'Parks and Recreation' exit.
'The Pro' will see Lowe as former tennis doubles champion "Big Ben" Bertrahm, whose career flame-out and misguided investments leave him working as the pro at a tennis and golf club, wherein he attempts to hustle and charm his way back into America's 1%. We're given to understand the comedy will shoot as a single-camera.
It certainly seems a bit strange to have Rob Lowe jumping into the NBC sitcom game again so quickly after leaving 'Parks and Recreation' this season, but we have no doubt he can lead his own series. What say you? Do you have any interest in catching 'The Pro,' or is this literally the worst news ever?