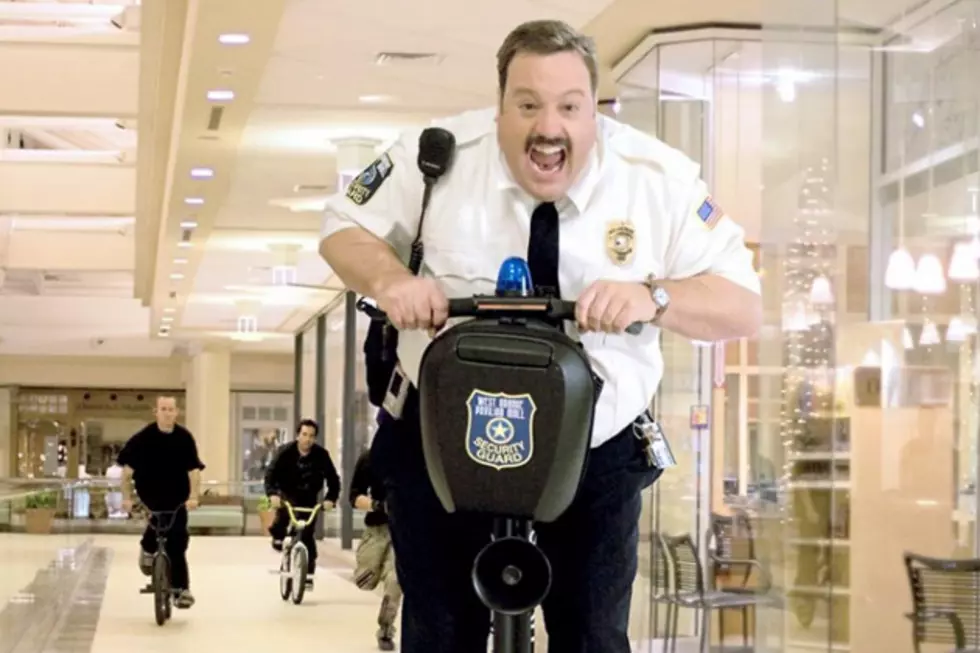 'Paul Blart: Mall Cop 2′ Is Segwaying Ahead With a New Director
Sony Pictures
In a world where 'Grown Ups 2,' 'Hot Tub Time Machine 2' and 'Dumb and Dumber Too' are commonplace, it shouldn't surprise us that 'Paul Blart: Mall Cop 2' could actually happen -- but it does, and it will! Director Andy Fickman is currently in talks to helm the sequel for Sony Pictures. (Insert face palm.)
The Hollywood Reporter broke the news of Fickman, who directed such titles as 'Parental Guidance,' 'Race to Witch Mountain' and 'She's the Man,' and will take over 'Mall Cop 2' duties from Steve Carr. For all you Kevin James fans out there, your 'King of Queens' will once again reprise his role, as well, Segway and all. The actor is also stepping back in to co-write the script with Nick Bakay, as the duo also penned the first outing.
The first 'Paul Blart: Mall Cop' film had the following sparkling plot description attached to it:
With a heart that won't quit, a stomach that won't stop gurgling and a self-sworn oath to protect his turf, he's Paul Blart: Mall Cop. Mild-mannered Paul Blart (Kevin James, "The King of Queens") has always had huge dreams of becoming a State Trooper. Until then, he patrols the local mall as a security guard. With his closely cropped moustache, personal transporter and gung-ho attitude, only Blart seems to take his job seriously. All that changes when a team of thugs raids the mall and takes hostages. Untrained, unarmed and a super-size target, Blart has to become a real cop to save the day.
While void of Adam Sandler in appearance, the film has his stink all over it, as his production company, Happy Madison, produced the original and will return to produce the sequel.
When 'Mall Cop' raked in such a high box-office number as $146MM domestic, we should have guessed 'Mall Cop 2' wasn't far behind, no matter how many audiences will be forced to walk out of theaters disappointed.