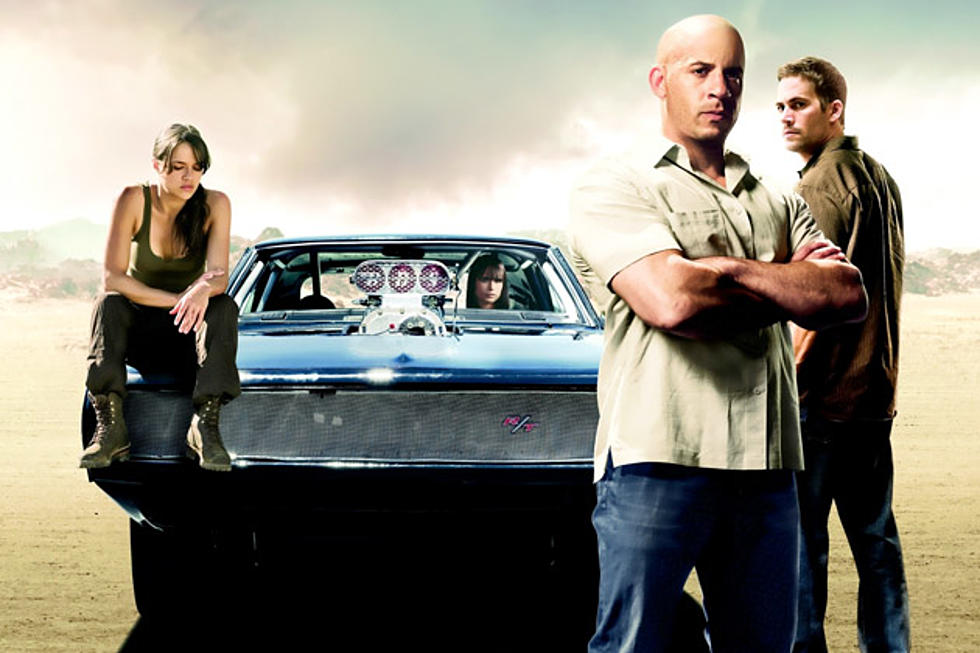 Paul Walker Says a 'Fast and Furious 8′ is Guaranteed
Universal Pictures
Though we're still months away from the release of 'Fast and Furious 7' (which is scheduled to hit theaters July 11, 2014), series star Paul Walker has spoken about Universal's intentions for the franchise, and he seems convinced that there will be an eighth entry in the series.
And, frankly, so are we. Walker was talking to Collider, and said this about the future of the series: "Well, the studio supposedly wants 8, 9 and 10. I'll be 50. Even if 7 were to [tank], there's at least an 8. That's a guarantee." In modern Hollywood, there's nothing a studio loves more than having a successful franchise, and at this point why would they want to stop?
The fourth film, 'Fast and Furious,' made $155 million domestic and $363 million worldwide, the fifth entry 'Fast Five' made nearly $210 million domestic and $626 million worldwide, while 'Fast and Furious 6' made $238 million domestic and $788 million worldwide.With each new entry, the numbers have gone up, and (perhaps more importantly), the franchise has a huge international audience.
The question is if 'Fast and Furious 7' -- which was put into development before the release of '6' -- will show any signs of fatigue from the speed to which these sequels are being made, or if audiences didn't like 'Furious Six' as much as 'Fast Five' and the seventh film will suffer some backlash. Considering the worldwide totals of these titles have grown with each new release, even if the seventh entry falls off a bit, there's no way it doesn't do well enough to justify returning to the well. Which means we'd expect 'Fast and Furious 8' to hit theaters by Summer 2016 at the latest.