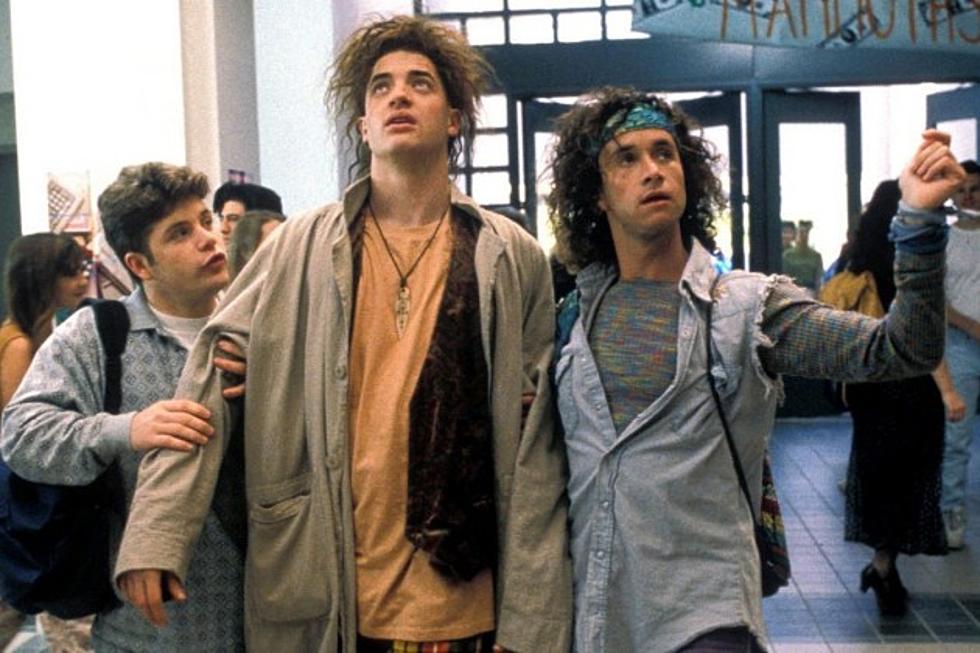 Pauly Shore Wants to Make an 'Encino Man' Sequel
Disney
Long-delayed sequels have become a trend, between 'Anchorman 2' and the recent release of 'Dumb and Dumber To,' to the upcoming 'Jurassic World,' studios aren't shying away from releasing sequels years after the release of their original predecessors. But it sounds like someone has been wearing some Bad Idea Jeans, and that someone is comedian and actor Pauly Shore, who wants to get in on the delayed sequel action with a follow-up to … 'Encino Man'? Really?
Shore recently spoke with Variety about his desire to make a sequel, saying, "'Encino Man 2'—let's do it. My agent and I are talking about it." The original 1992 film followed two teens (Shore and Sean Astin) who unearth a caveman (played by Brendan Fraser) in their backyard and try to acclimate him to modern society.
The film may not have been a hit with critics, but it grossed over $40 million at the box office on a $7 million budget, which made it a pretty big success. Shore says the original film's screenwriter Shawn Schepps already has an idea for the sequel, though she hasn't written it just yet. Shore added, "I think it would be fun. It was a cute movie." Well, that's kind of all it is, though: a cute movie that's become nostalgic for a particular generation. That doesn't necessarily mean there's a demand for a sequel.
Shore also asked fans to tweet at co-stars Brendan Fraser and Sean Astin, as well as Disney, to help him get the sequel off the ground. Unfortunately, no matter how nostalgic we are for the '90s, there probably aren't many people who want to see Pauly Shore in more movies again.