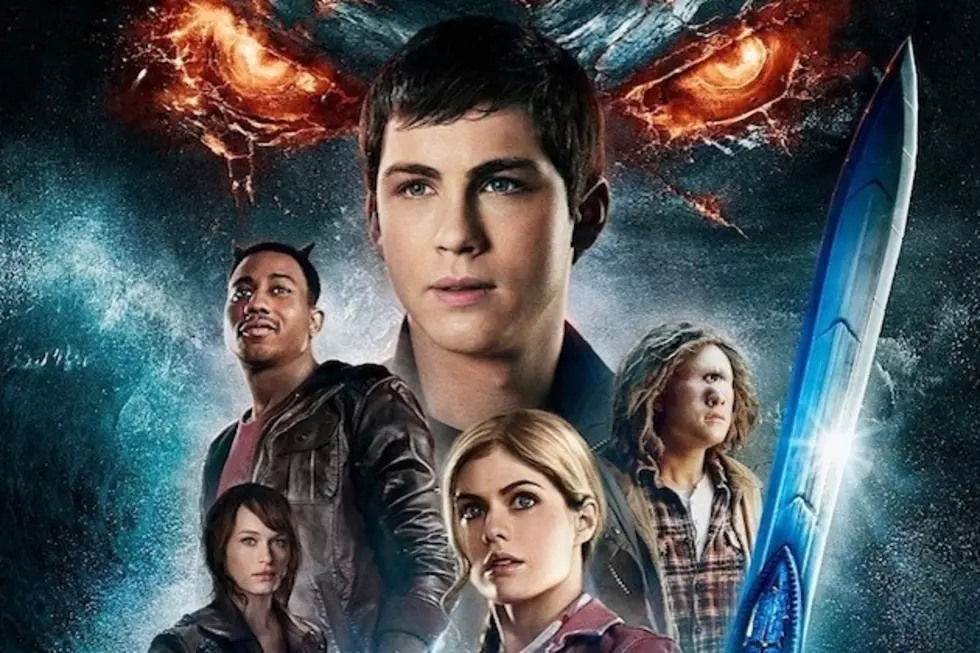 New 'Percy Jackson: Sea of Monsters' Poster: Is the Second Time the Charm?
20th Century Fox
'Percy Jackson: Sea of Monsters' is the second film in a franchise that arrived with a shrug back in 2010. Can it grab the audience that ignored the first film? Can it fill the void left by the insanely successful 'Harry Potter' franchise? We won't know until later this summer.
But hey, there's a new poster!
As you may remember, 'Percy Jackson and the Olympians: The Lightning Thief' told the story of a boy who learns that his father is the Greek god Poseidon, making him a super-powered demigod.That film was directed by Chris Columbus, but it's less-than-spectacular box office return means that the director of 'Harry Potter and the Sorcerer's Stone' has found better things to do.
For the sequel, Thor Freudenthal has stepped behind the camera and if you're not familiar with that name, it's because he's the guy who made 'Hotel For Dogs' and 'Diary of Wimpy Kid." Oy, vey. To his credit, he has managed to assemble a pretty impressive cast, including Sean Bean, Uma Thurman, Nathan Fillion, Stanley Tucci and Anthony Stewart Head (filling in for Pierce Brosnan).
But we digress. You're here for the poster, which you can find below. Right now, only a Spanish version has been made available, but we'll update it as soon as a English version arrives. In the meantime, here's the synopsis for the film, which will once again send Percy (Logan Lerman) on a journey that blends ancient Greek mythology with the modern day:
Based on the publishing phenomenon, 'Percy Jackson: Sea of Monsters' continues the young demigod's epic journey to fulfill his destiny. To save their world, Percy and his friends must find the fabled and powerfully magic Golden Fleece. Embarking on a treacherous odyssey into the uncharted waters of the Sea of Monsters (known to humans as the Bermuda Triangle), they battle terrifying creatures, an army of zombies, and the ultimate Evil.
'Percy Jackson: Sea of Monsters' arrives on August 7th. What do you think? Will the second time be the charm for this series?