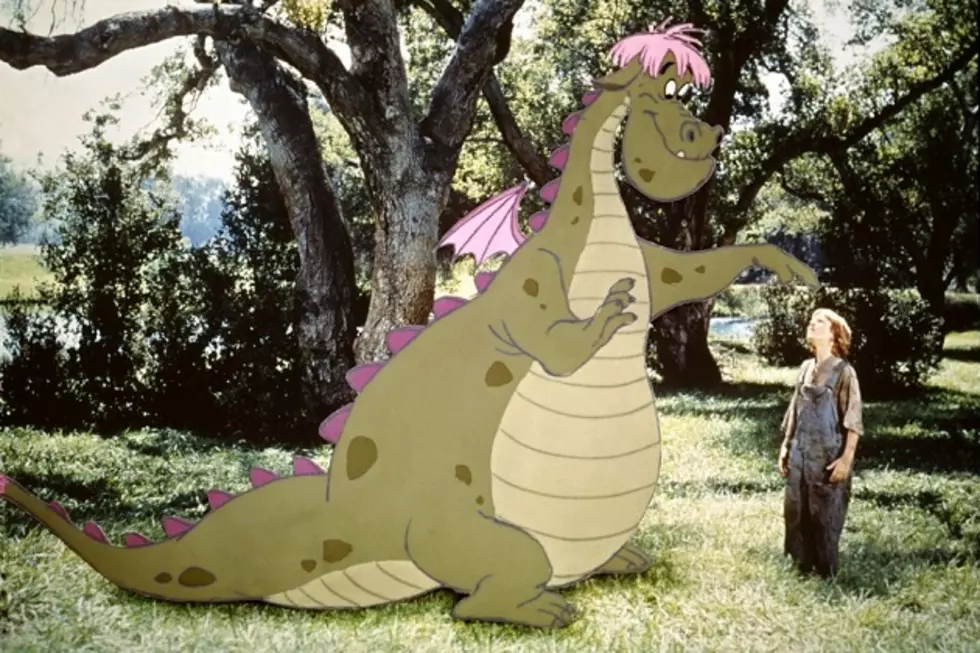 'Pete's Dragon' is Latest Disney Classic to Get Updated
Disney
At this point, it's fair to say cinema is going through reboot culture phase. So many of the big tentpoles films are now about either continuing a franchise or starting over to tell those stories again in a slightly different way. The latest example of this is Walt Disney's 'Pete's Dragon,' which is currently being reworked for a modern interpretation.
Deadline Hollywood is reporting that filmmaker David Lowery and his writing partner Toby Halbrook have been hired to re-imagine the 1977 partly-animated film 'Pete's Dragon' for a modern audience. The original follows an orphan boy named Pete who's best friend is an animated dragon named Elliot that generally only lets himself be seen by Pete, which causes the Pete trouble. Though the film has its passionate fans (as almost all older Disney films do), it came at one of the most troubled times in the Mouse's house's history. After Walt Disney passed away, it years for the studio to figure out how to define itself again.
Lowery is coming off the Sundance movie 'Ain't Them Bodies Saints,' which could be described as a tone poem, and was very well received. For those curious about Lowery's effort it will be released by IFC on August 13. Lowery jumping to this project -- regardless of whether he's a fan of the material or not -- suggests that joining a project like this is probably the best possible outcome for independent filmmakers (as we've seen recently with 'Jurassic Park 4'). Perhaps, if his work is successful, he can do something original within the studio system.