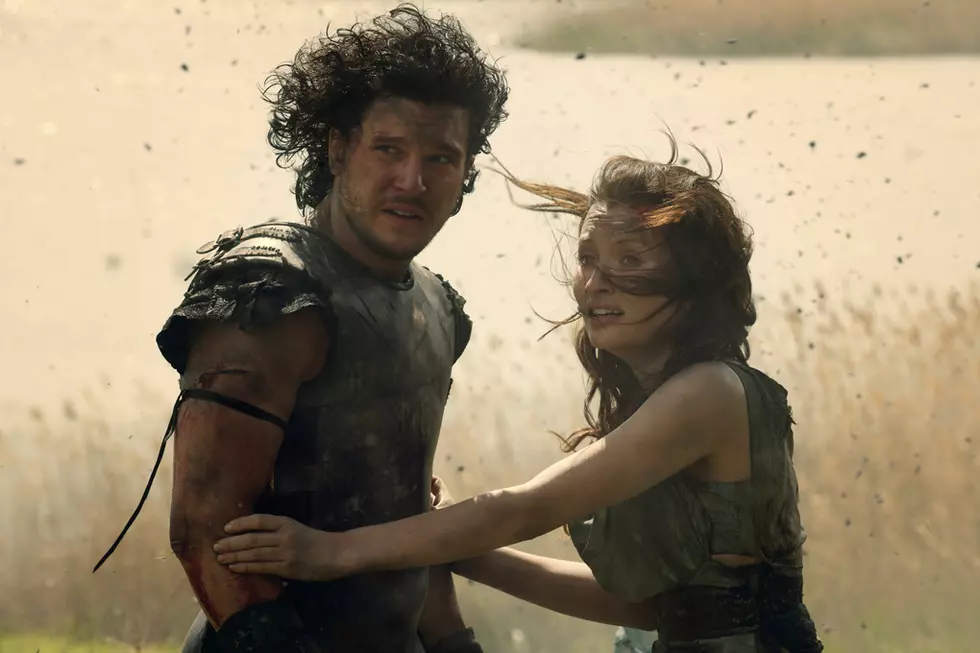 'Pompeii' Trailer and Pics: It's Man vs. Nature as Kit Harington Battles Mt. Vesuvius
FilmDistrict
What was life like in ancient Pompeii before the historic eruption of Mt. Vesuvius? What was it like during? 'Resident Evil' director Paul W.S. Anderson dramatizes the event in the newly released 'Pompeii' trailer, featuring Kit Harington in all his ab-tastic glory.
How will Jon Snow fare without his dire wolf? The 'Game of Thrones' actor stars in 'Pompeii' as a gladiator, Milo, who falls in love with Cassia (played by Emily Browning). Of course, there are complications as Cassia is betrothed to a Roman senator, but when all hell breaks loose as Vesuvius erupts, it's a no-rules game.
Yahoo Movies debuted the new 'Pompeii' theatrical trailer, which features, mainly, a shirtless Harington flashing his abs of steel, a look into his life in the gladiatorial arena and loads of fiery chaos. Adewale Akinnuoye-Agbaje, who was recently seen in 'Thor: The Dark World' as the dual villain Algrim/Kurse, portrays Milo's rival and semi-friendly gladiator. As he previously told ScreenCrush, this is one of those "iconic roles" for which he trained exceptionally hard. Hey, you can't get '300'-worthy muscles without a little pain.
'Pompeii' is scheduled for release on February 21, 2014. In addition to the new trailer reveal, FilmDistrict unveiled the latest photos from the film, offering up even more looks into this Roman world. Take a look below: