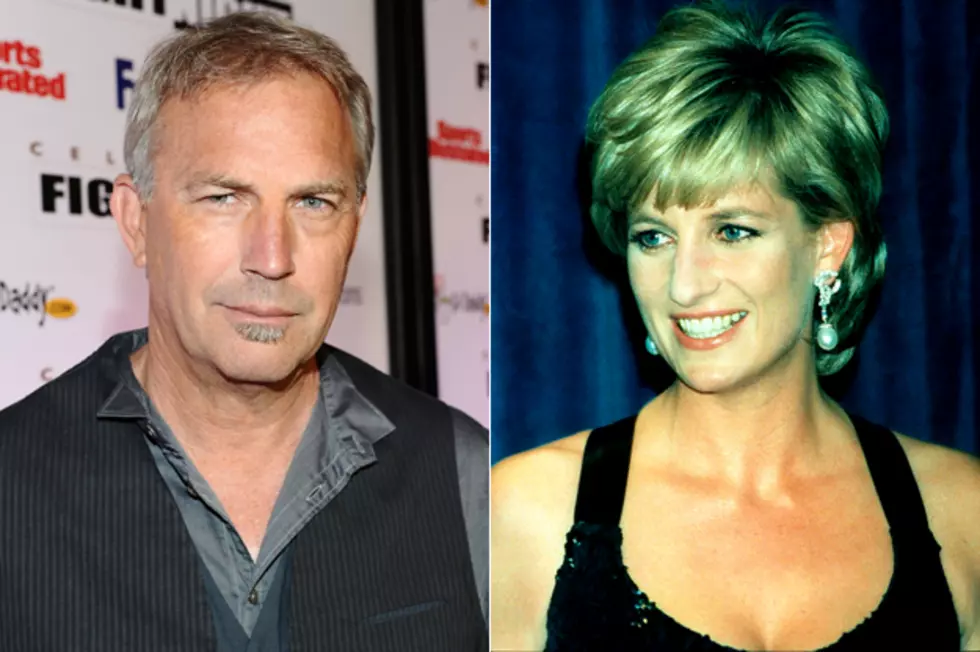 Princess Diana Was Kevin Costner's Planned Co-Star in 'Bodyguard 2′
During an appearance on Anderson Cooper's daytime talk show 'Anderson,' Kevin Costner revealed that his 1992 hit movie 'The Bodyguard' once had a planned sequel -- and Princess Diana was its intended star.
In the interview, which will air next month, Costner said:
Diana and I had been talking about doing 'Bodyguard 2' ... I told her I would take care of her just the same way that I took care of Whitney [Houston] ... She wanted me to write it for her. I said 'I'll tailor it for you if you're interested.' She goes, 'I am interested.'
The planned plotline for 'Bodyguard 2' revolved around Costner's character protecting the Princess from paparazzi and stalkers before becoming involved in a torrid affair with her. And in a cruel twist, Costner told Cooper that the first draft of the sequel's script was delivered to him on August 31, 1997 -- exactly one day before the 36-year-old Diana died in a Paris car crash.
Because Hollywood seems to like nothing better lately than remaking movies that are just fine the way they are, talks are reportedly underway for a reboot of 'The Bodyguard' as well. Pop star Rihanna was reportedly approached about taking the role originally played by Whitney Houston, but she firmly shot down the offer.