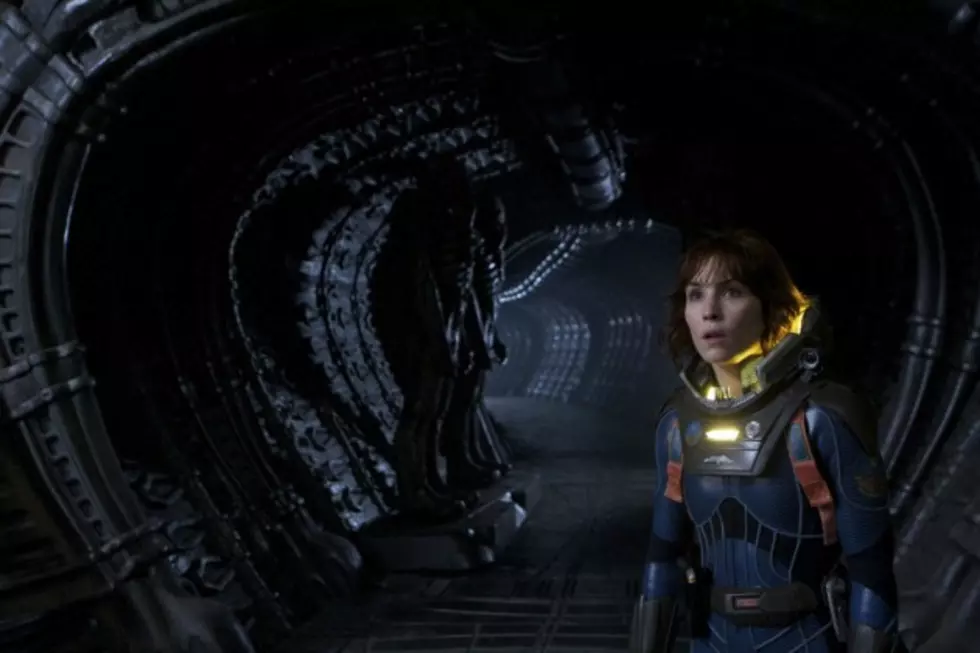 'Prometheus 2' Is Still Happening, Ridley Scott to Begin Filming in January
20th Century Fox
Ridley Scott has a tendency to talk up projects that seem to take forever to actually make it into development — Blade Runner 2, for example, took years of Scott discussing it publicly before Harrison Ford agreed to return and director Denis Villeneuve came aboard. Scott has spent the last few years talking up Prometheus 2 as well, but it seems like this one is actually happening sooner than we could have expected.
The new issue of Total Film reveals that Scott plans on heading into production on Prometheus 2 in January 2016, with the director adding, "I've got back into the sci-fi thing, I kind of adore it." In addition to shooting Prometheus 2, Scott is also producing the Blade Runner sequel, although there have been no further announcements regarding that film just yet, as Villeneuve prepares to release his latest film, Sicario.
You can't have a person go off into the galaxy and have a person who's still got his head off. Once that head goes back on, he's really dangerous, but he's also very seductive, so maybe he'll persuade her to put the head back on.
It's true — Fassbender is quite persuasive, and his character was incredibly clever, so it probably won't take long before Shaw replaces his head.
Scott is also producing Neill Blomkamp's new Alien sequel, which takes place in the same universe, although Scott has long maintained that Prometheus is not an Alien prequel or sequel — they simply share the same DNA. Hard to buy into that reasoning given the final shot of Prometheus.
Check Out 100 Movie Facts You May Not Know