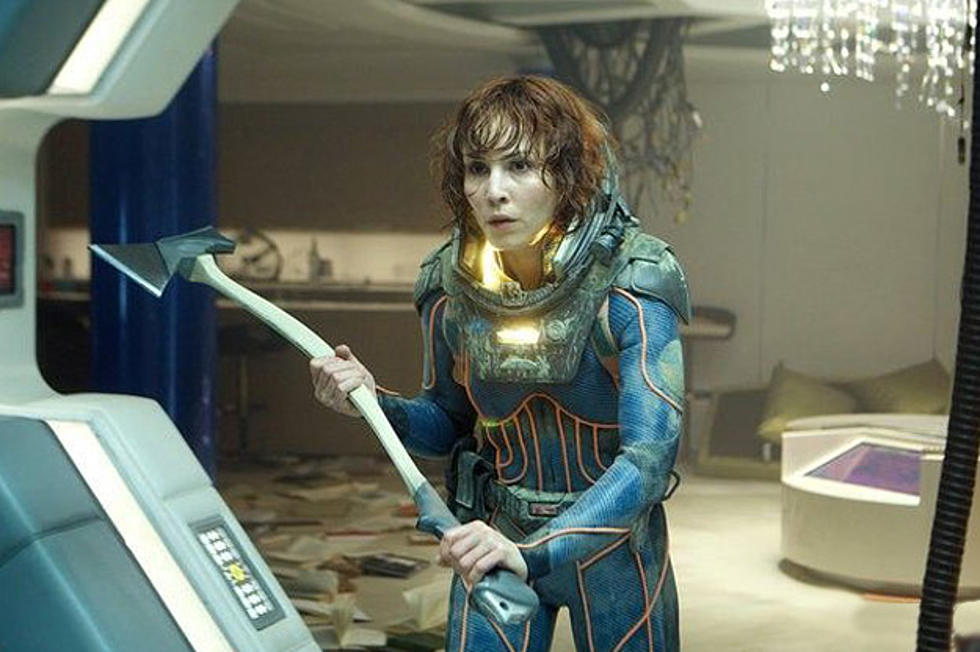 'Prometheus 2′ Script is "Incredible" Says Star Noomi Rapace
20th Century Fox
'Prometheus 2' was announced shortly after the original film hit theaters. Since then we've been left to wonder whether 'Prometheus 2' would happen (or should happen). The film's original writers - Damon Lindelof and Jon Spaihts - won't be left to return but star Noomi Rapace is eager to come back for a 'Prometheus 2' and said the script they're working on for the sequel is "incredible."
Rapace is out promoting 'Dead Man Down,' her upcoming revenge thriller with Colin Farrell and naturally the conversation shifted to 'Prometheus 2' and where the film might be going. The actress was asked by The Playlist about returning and, as we reported earlier, she said:
They're working on the script. I met Ridley [Scott] in London a couple of weeks ago. I would love to work with him again and I know that he would like to do another one. It's just like we need to find the right story. I hope we will.
Or maybe they already have found the right story? In another interview later that day, Rapace reportedly told Celebuzz the script was "incredible," which may mean they're further along in the 'Prometheus 2' development than we think.
Scott is notoriously fickle when it comes to his directing projects and tends to develop things and then wind up moving on to other things as they excite him. He may now be interested in 'Prometheus 2' but what of his 'Blade Runner' sequel/reboot project? If they really were serious, they would have Scott produce a 'Prometheus 2' and let another director come in and move the project forward. But again, how serious are they really about a sequel to 'Prometheus,' a movie that people were still making fun of at the Oscars almost 8 months after it hit theaters?