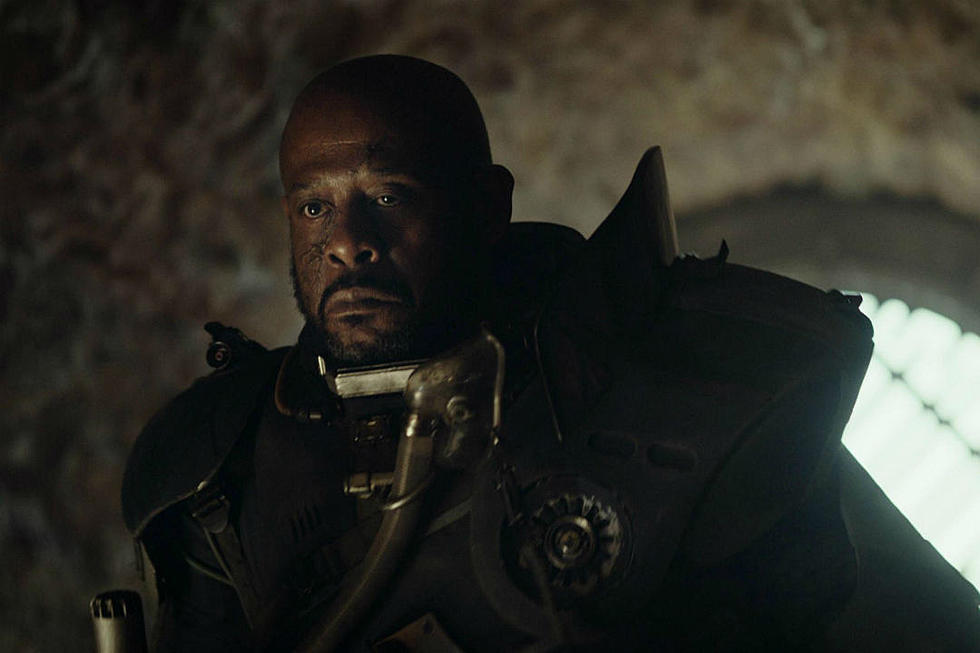 'Rogue One' Reveals More New Photos, Plus Details on Mon Mothma's Role
Lucasfilm
Over the past week we've seen lots of new stuff from Rogue One: A Star Wars Story, including photos, character details, more photos, info on those highly-publicized reshoots, some other photos, and oh, hey, what do we have here? It's more photos! We have six images from the upcoming Star Wars anthology film along with more details about the characters, including Mon Mothma — who will have a bigger role than we previously assumed.
You can check out the new images above, courtesy of EW, which has been hosting a bunch of Rogue One content over the past week. The images feature Felicity Jones' Jyn Erso, along with Diego Luna's Capt. Cassian Andor, Donnie Yen's blind warrior Chirrut Imwe and Jiang Wen's Baze Malbus. What makes Rogue One particularly interesting is that it takes place right before the events of A New Hope, which has fans wondering how all the tech, vehicles and stuff like the Deathtroopers disappeared between this film and the first installment in George Lucas' original trilogy.
Moving on, EW also has some info on Mon Mothma, who was originally played by Caroline Blakiston in Return of the Jedi and later by Genevieve O'Reilly, who had a brief scene that was ultimately cut from Revenge of the Sith. Gareth Edwards asked O'Reilly to reprise the role for Rogue One, and although many assumed that the part would once again be fairly small, that's not the case. Lucasfilm president Kathleen Kennedy says we'll see "quite a bit of her" in the new prequel:
The Rebel alliance is in disarray. Pretty panicked. Up against it. And she is trying the best she can to provide the leadership, in amongst a wide variety of Rebel soldiers that have very differing opinions as to what to do.