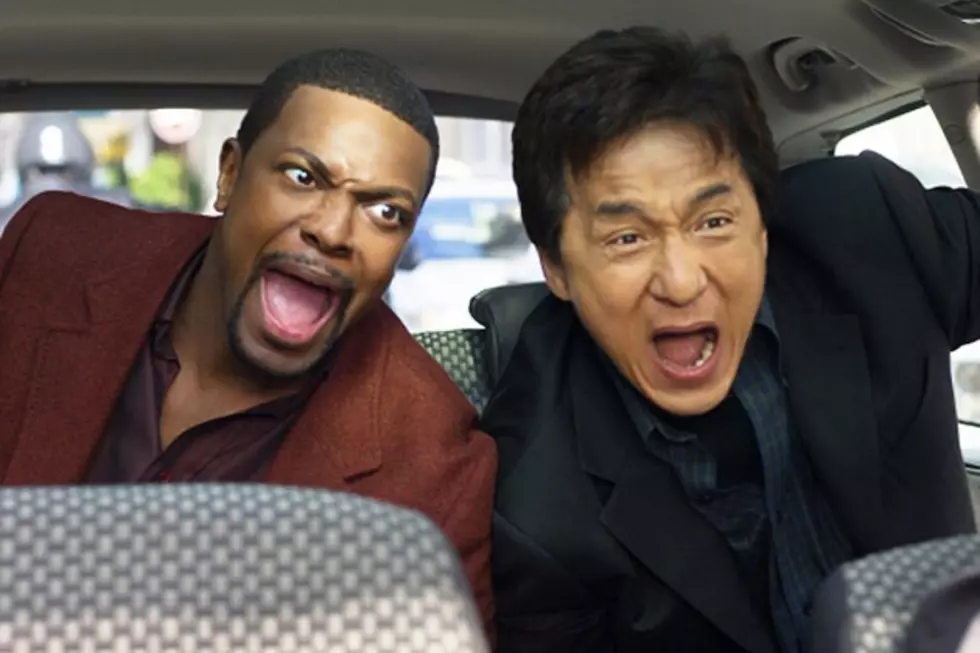 'Rush Hour' TV Series in Development from Brett Ratner and 'Scrubs' Creator
Warner Bros. / New Line
Per Deadline, the 'Rush Hour' reboot would essentially stick to the premise of the original 1998 action-comedy, which saw martial arts legend Jackie Chan's stoic, by-the-book Hong Kong police officer "Lee" assigned to a Los Angeles case alongside Tucker's cocky loudmouth LAPD Officer Carter. Warner Bros. had no comment to offer on Deadline's story.
In addition to movie franchise director Brett Ratner and producer Arthur Sarkissian serving as executive producers, the new hourlong 'Rush Hour' series will see 'Scrubs' and 'Cougar Town''s Bill Lawrence writing alongside executive producer/showrunner Blake McCormick. No word yet on whether a 'Rush Hour' TV series would take the place of a fourth installment in the movie franchise, though development on the theatrical feature appears to have stalled.
What do you think? Would 'Rush Hour' work as an ongoing TV series, even without iconic leads Chris Tucker or Jackie Chan? Who do you think would be up to the task of replacing the pair when Bill Lawrence and Brett Ratner bring 'Rush Hour' to TV?