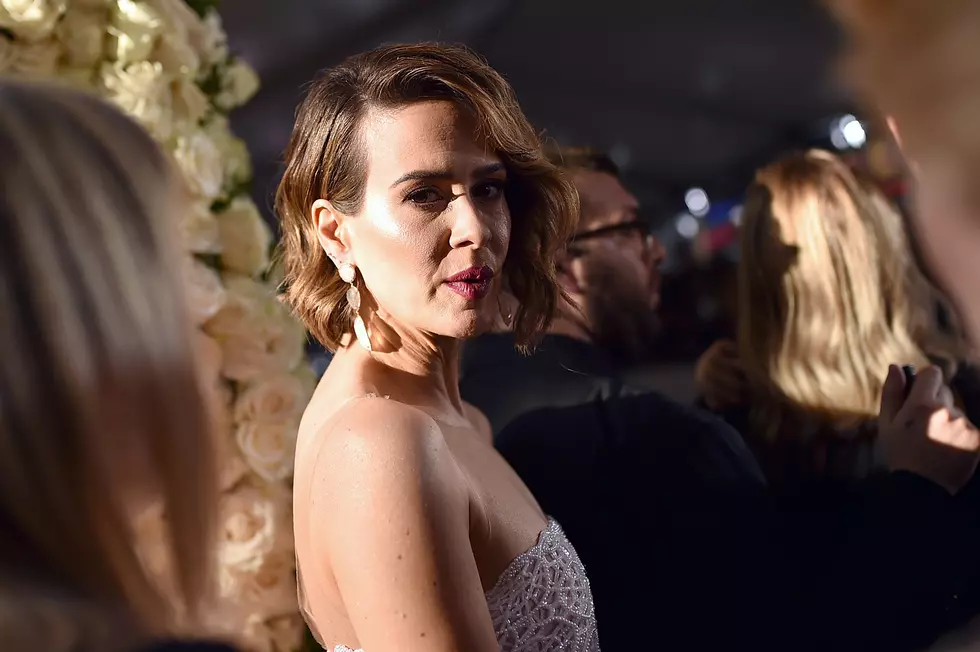 M. Night Shyamalan's 'Split' Sequel 'Glass' Adds Sarah Paulson to Already Stellar Cast
Mike Coppola/Getty Images
Paulson is no stranger to genre stories, having spent several seasons on the FX horror anthology American Horror Story. She was widely acclaimed last year for her work as prosecutor Marcia Clark in The People vs. O.J. Simpson. That effort earned her an Emmy and a Golden Globe.
After the critical and commercial success of Split — a $276 million worldwide gross on just a $9 million budget — Universal agreed to give Shyamalan a big budget increase for Glass. We don't yet know the details of the story, but the title would indicate a focus on Jackson's character from Unbreakable, Elijah Price, who calls himself Mr. Glass.
Unbreakable told the comic-book-inspired story of David Dunn (played by Willis), a security guard who discovers he has superhuman powers. His body is virtually indestructible, in direct contrast to Price, whose disease-ridden body is so fragile he broke numerous bones while still in his mother's womb.
Glass is slated for release on January 18, 2019.